At this time of year, I start to get excited butterflies about the holiday season. Christmas time is most definitely my favorite time of year. More people seem to be smiling, you can sing along to carols while you shop and with houses being lit up with pretty lights, you can't help but get in a joyous mood.
This year I want to make some cute Christmas cards that feature our daughter. With that in mind, I have been searching the blogosphere to share with you my favorite ideas for a Christmas photoshoot. I hope these creative photos inspire you as much as they did me.
1. Tangled by Joop Joop. This is so adorable. I'd recommend using a tripod for a shot like this. You'll also need to get into Aperture Priority mode (A or Av), bump up the ISO, use a large aperture and no flash. (See the next image for a link to some great tips for taking photos of Christmas lights).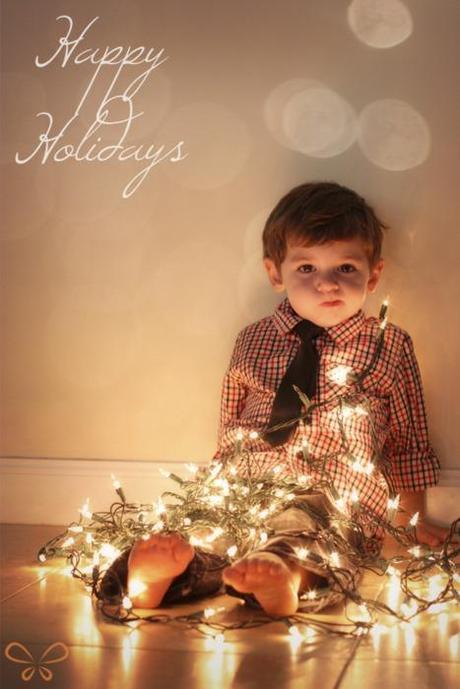 2. It's magical, this little tree from Bringing up Bug & Bee. Not an easy shot to capture but here's a link to some great tips that might help you achieve such a beautiful photo.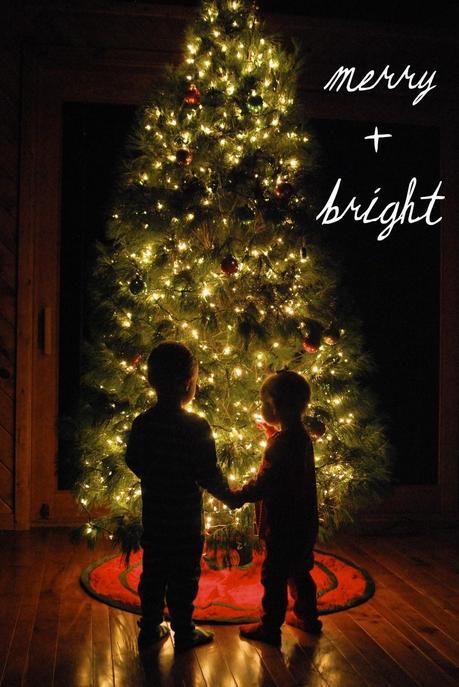 3. Christmas bunting. Just so lovely and easy to capture with a self timer and a tripod. It may take a few goes though.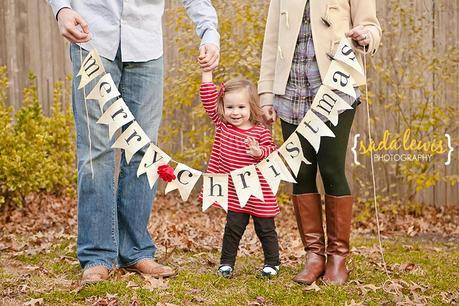 4. Use props. The best photos I got of Dora last Christmas were the ones where she was admiring the lights on the tree or when her Santa hat was falling over her eyes. This photo by Memories for Keepsake has beautifully captured this toddlers curious expression as he wonders what is on his head.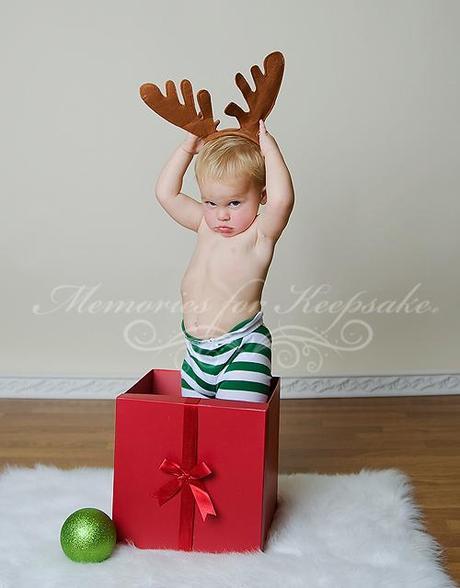 5. Reflections. This is a super creative idea taken from Camerasim. There was some photoshopping done to remove the camera in the reflection. Isn't it lovely?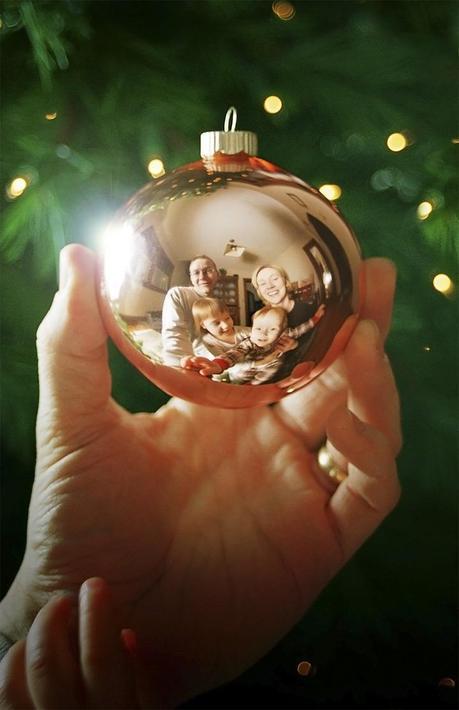 Some other prop ideas that would look lovely in toddler Christmas card photos could include; mini blackboards with festive messages written on them, decorative large letters to spell out Christmassy words, cute hats and clothing.
Invest in a photo editing program like Photoshop or download a free program like Gimp. You can add finishing touches to your photo to make it more festive.
Look at font websites such as fontfreak.com and find a decorative font to download and use on your card. Choose the color of your font carefully when you're putting it on your photo. Quite often, it's the monotone colours that work best.
Get your cards printed on matte paper to make them smudge resistant. Sites like Vistaprint allow you to customise them by putting a message on the inside.
Personally, I prefer candid shots. Have fun with your photo shoot and run with what ever happens. Making toddlers pose is almost laughable so by aiming for candid shots, you'll get a photo that truly reflects your toddler's character.
Do you have any Christmas photos you're proud of? Share them with us below