Fitoor movie is based on famous Great Expectations by Charles Dickens.
The customized twists in Fitoor didn't work well lacking poise and pulse.
Fitoor in my opinion should have a better protagonists and remarkable twists.
Fitoor movie ahs been produced by Abhishek Kapoor and Siddharth Roy Kapur. Story has been customized from the famous novel Great Expectations by Charles Dickens. Story writers are Abhishek Kapoor and Supratik Sen. The Bollywood movie has been directed by Abhishek Kapoor. The director has been acknowledged earlier for certain awards for his talented directorial in Koi P0 Che and Rock On. I don't say efforts have not been put. But then a lot better could have been done. I didn't like the protagonists. If lead cast and twists had been handled in a better way, it could have been a superhit. In fact, I would say even with the same story would have been done by taking a different set of protagonists. It is a waste of time and money, I would say. Can't give more than 2 out of 5 to it.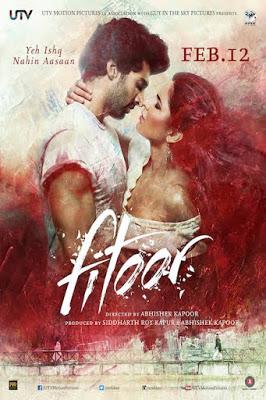 If you remember a novel Airport by Arthur Hailey, it was a bestseller. The movie Airport directed by George Seaton in 1970. The movie was crafted so well and delivered in such a significant manner that it surpassed the gravity of the novel. In the same context if you remember another movie Other Side Of The Midnight (1977) based on the novel written by Sidney Sheldon was written so beautifully that director Charles Jarrot direction could not do 100% justice to the well crafted novel. Do read both the novels and watch both the movies to understand the difference. And then try correlating it with Fitoor Bollywood movie and novel Great Expectation by Charles Dickens. There is a british movie based on Great Expectations with the same name. The movie didn't do well and was as convincing as the novel.
The story of Fitoor goes like this. There is a poor child Noor (Aditya Roy Kapur as grown up Noor) who grows up as an artist. He starts playing with brushes to explore his natural talent. The boy meets a charming girl Firdaus Jaan Naqvi (Katrina Kaif as grown up Firdaus) and it is a one sided love at first sight from Noor's side. Firdaus is quite dominating while Noor is a calm character. The childhood shooting is in the beautiful valleys of Kashmir. At least, scenic views is a good relief to compensate. Tabu has played the role of a opium addicted lady, Begum Hazrat. She turned so as a result of failed love. Begum sends Firdaus to London for education. Both, Noor and Firdaus grow up and Noor is not able to forget his childhood love Firdaus. He decides to try his luck and shifts to Delhi from Kashmir. The life takes lot of turns and twists. Firdaus and Noor meet in Delhi in a party and the childhood love lures up once again. A lot of interesting sequences thereafter. Someone had special plans for the two.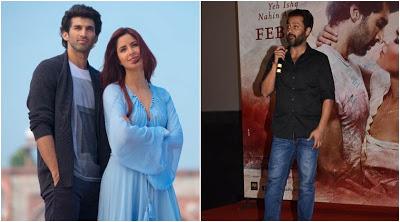 Tabu and Aditya Roy Kapur impress at certain places. Oveall, Fitoor does not fall in a must watch love story. Katrina Kaif fails to impress. Don't go with great expecations from this Bollywood movie. The music is not too bad. Out of 7 songs, 2-3 might fall in your likeable lyrics list.
This blog post is inspired by the blogging marathon hosted on
IndiBlogger
for the launch of the #Fantastico Zica from Tata Motors. You can  apply for a test drive of the hatchback Zica today.