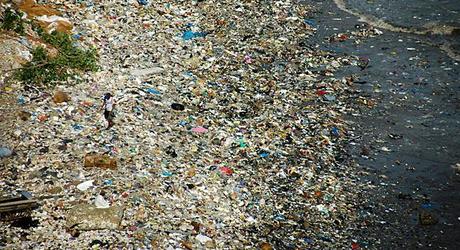 The EU has unveiled plans to provide fishermen with an alternative income in a bid to alleviate the pressure on fish stocks. In the proposed scheme fishermen will be equipped with large nets to capture the plastic that litters the ocean in exchange for a recycling fee.
The plan which is being spearheaded by the commissioner for fisheries Maria Damanaki is intended to appease the fishermen who are disgruntled at the proposed ban on discarding. The fleets believing that they will lose money due to their lower value catches.
Two-thirds of the fish caught in certain areas are thrown back into the ocean deceased. Approximately one million tonnes are thrown back into the North Sea annually.
"Ending this practice of throwing away edible fish is in the interest of fishermen, and consumers…It has to happen…we cannot have consumers afraid to eat fish because they hate the problem of discards."
Subsidies will be given to the fishermen who clear the plastic initially by EU member states but in the future the scheme could become a self-sustaining enterprise.
This could be an incredible opportunity for significant marine conservation in the region with much of the sea life being affected by the debris that litters the oceans.
If you are interested in taking part in some marine conservation then why not get in touch and find out about our many projects across the globe.