True Blood's Alcide, Joe Manganiello's upcoming film, "Magic Mike" has released it's first official still from the dramedy.
Director Steven Soderbergh explores the world of male strippers in the film that is scheduled for a June 2012 release through Warner Bros.
Stars Channing Tatum, Alex Pettyfer, Joe Manganiello and Matthew McConaughey are all accounted for in the photo, with the latter apparently dressed as a shirtless Uncle Sam. The rest of the actors, all of whom play strippers in the movie, are only showing off their arms for now.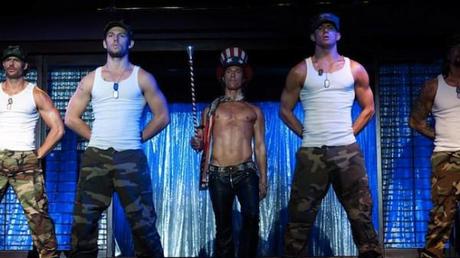 source: hollywoodreporter.com