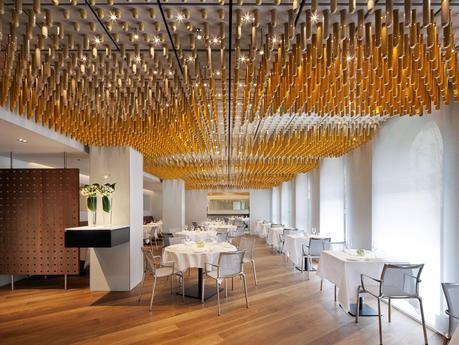 Picture taken on http://www.ametsa.co.uk/
ENG | The new Ametsa of London wins its first Michelin star. A Arzak family pride (which accumulate four stars in total) and especially for Elena, awarded as the Best Chef of the World in 2012, and the first owner of a Spanish restaurant in the UK to receive a star on the prestigious red guide.
As I commented on a previous post, the Ametsa, opened in March, perfectly combines English culinary style with Basque deepest traditions and our energetic Spanish flavors, a blend as bold as attractive which has led it to be also considered with the highest score in the AA Gastronomic Guide.
A dream for Elena Arzak as her restaurant name indicates, Ametsa, which means this in her own language, Euskera.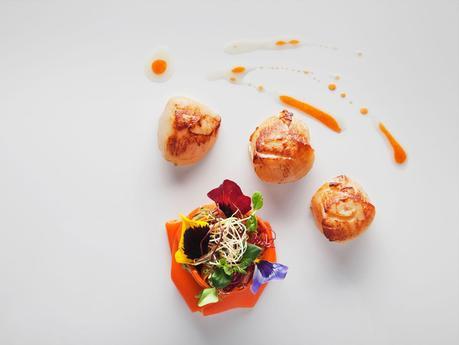 Picture taken on http://www.ametsa.co.uk/
ESP | El nuevo Ametsa de Londres gana su primera Estrella Michelin. Todo un orgullo para la familia Arzak (que acumulan ya cuatro estrellas en total) y especialmente para Elena, galardonada como la Mejor Cocinera del Mundo en 2012, y la primera al mando de un restaurante español en el Reino Unido en recibir una estrella de la prestigiosa guía roja.
Como ya os comente en un post pasado, el Ametsa, abierto en el marzo pasado, combina a la perfección el estilo culinario ingles con la tradición más profunda vasca y los enérgicos sabores españoles, una mezcla tan atrevida como atractiva que le ha llevado a ser considerado además con la máxima puntuación en la Guía Gastronómica AA.
Todo un sueño como su propio nombre indica, Ametsa, el cual significa esto mismo en su propio idioma, el euskera.