Check out what is being claimed to be the first look at the concepts for both Leonardo and Shredder for the upcoming Teenage Mutant Ninja Turtles film.
What do you think of these?  Like them?  Hate them?  Still just hate Michael Bay?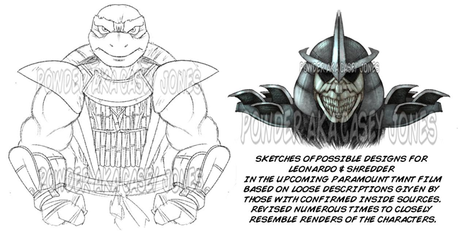 The concepts were originally posted on the Technodrome forums and quickly taken down.  Eventually time will tell on how accurate these are.