A few weeks ago, Revlon launched new all in one palettes in three shades. I have noticed that this is a slight trend because Stila has one and so does Charlotte Tilbury. I expect that we will be seeing the same idea from other brands.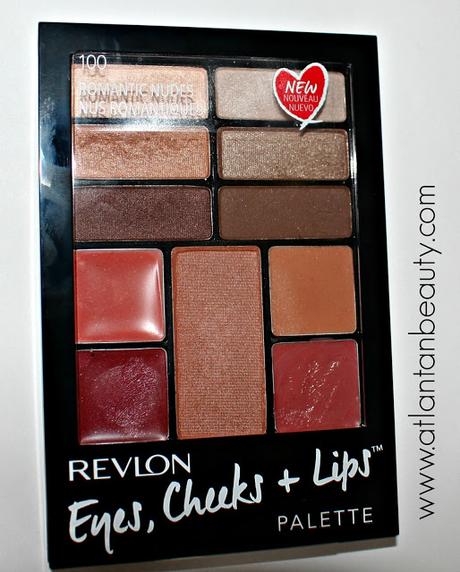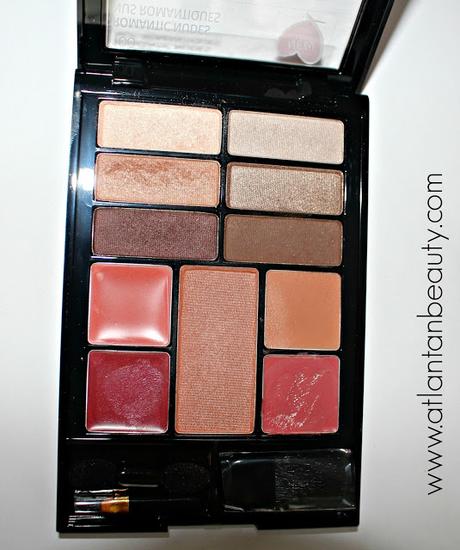 Anywho, I saw a display of new Revlon products at Walgreens yesterday and picked up this palette and a new eyeliner. I bought this palette with fairly low expectations, but I am actually liking it so far. It isn't overly impressive, but it is not bad at all.
These palettes come with 6 eyeshadows (a mix of matte and shimmer), two lipsticks, two lip glosses, and a blush. Revlon also included a small lip brush, sponge tip applicator, and a small blush brush. The Romantic Nudes palette has a mix of warm and cool toned shadows with warm nude pink lip colors and a peachy nude blush with some shimmer.
The powder products don't swatch very well. They look sheer and slightly chalky. So the color payoff doesn't seem to be that great for the most part. Texture wise, they feel dense and slightly gritty at first. But once you get past the outer layer, the feel much more smooth. I wore four of the 6 shadows today and they apply far better than they swatch. I did have to build up the coppery shade for my desired intensity, but it turned out very well. The shimmery plum brown had nice pigment and blended well in the crease. I actually found that all four shades blended out pretty well. In fact, I don't think I have been this happy with my eyeshadow in a long time. Applying a primer underneath also helps a lot. As for the blush, it was okay. It isn't my favorite, but I will wear it again because it is such a pretty color and the sheerer color makes it easy to build color.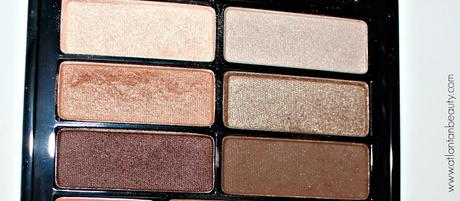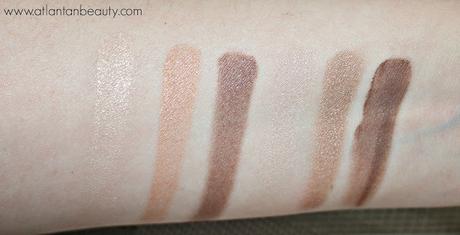 Swatched without primer.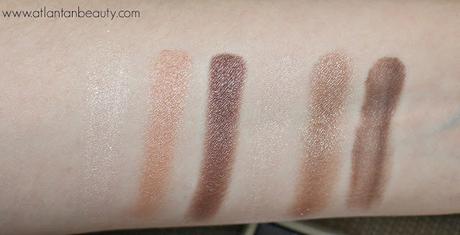 Swatched over primer.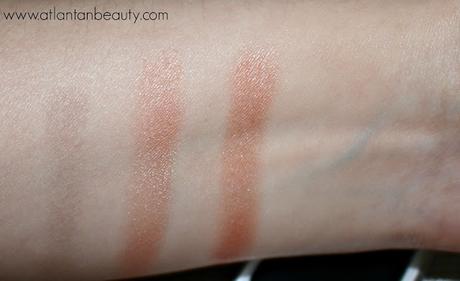 Blush swatches.
I almost never like lip products in palettes. These are not great, but they are better than I expected. I mixed the darker lipstick with the pink gloss, which is a lovely combination. They feel a little drying, but they do stay on better than I expected. Even after eating and drinking, I can still see a good bit of the color. Texture wise, the lip glosses and lipsticks feel the same. They have a slightly waxy, yet creamy feel to the them. The only difference is the color payoff. The lipsticks are obviously going to be more opaque and the glosses are sheer. In fact, the nude gloss has almost no color to it at all.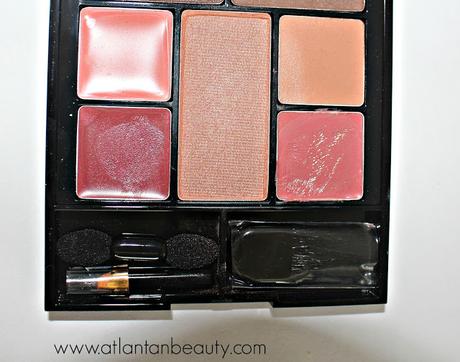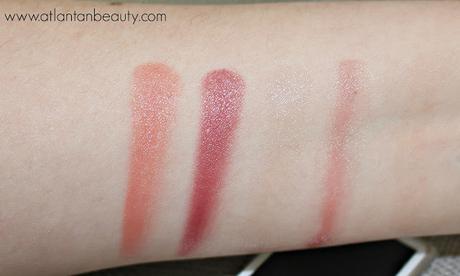 So far, I think this is a pretty decent palette. You get a little bit of everything and it would be nice to travel with. It is pricey for a drugstore product at $17.99, but drugstores are always having sales on cosmetics.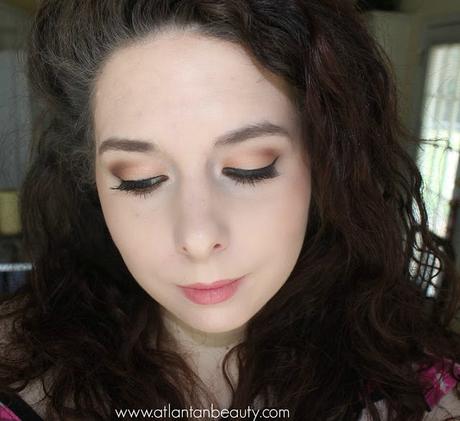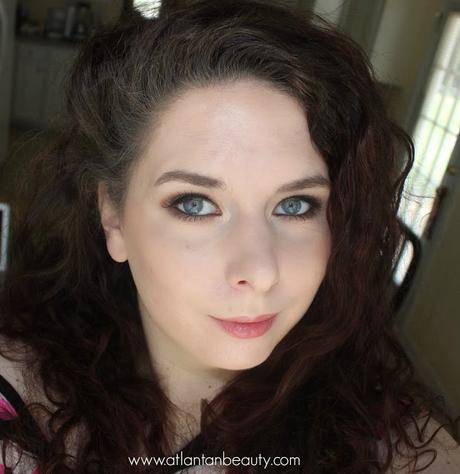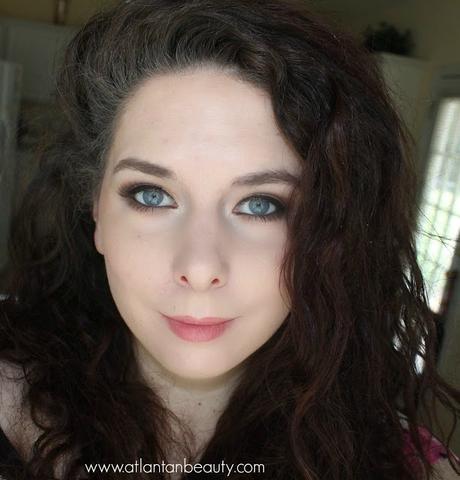 Oh, Revlon also has three new liquid eye pens out, and I used the ColorStay Classic Eye Pen today and I loved it. It was easy to use and lasted all day without smudging.
I'm thinking about doing a PR haul of some different things brands have sent me recently. That is something I have never done and I'll probably include some first impressions and mini reviews.
See you soon!