First of all, how cute is the name of these little palettes? Secondly, get the notion that these are anything like their Colour Riche Mono Sahadows out of your mind right now. They are nothing alike at all. Their mono shades are actually very nice, but I can't same for these little quads.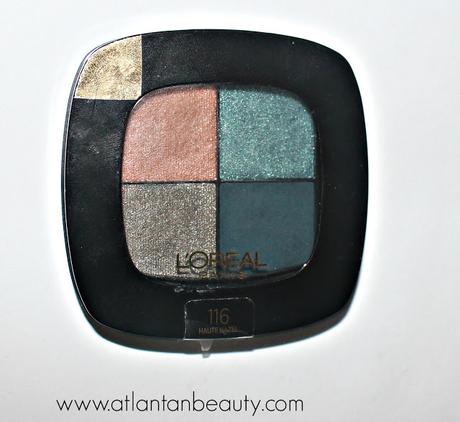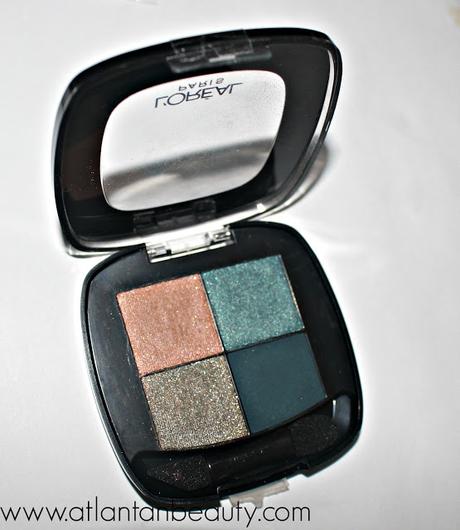 The shade I bought was Haute Hazel, which comes with a burnt orange, a teal, grey, and a darker teal. All of them swatch pretty badly and how they perform on the eyes varies depending on the color.
The burnt orange is the only one I didn't have too much of an issue with when applying it. The color payoff wasn't the best, but it did apply evenly and wasn't patchy. I will warn you that you can barely see it in arm swatches, which does seem a little crazy. Oh, and the finish on this shade is more of a satin. It has a slight sheen, but I wouldn't classify it as being shimmery.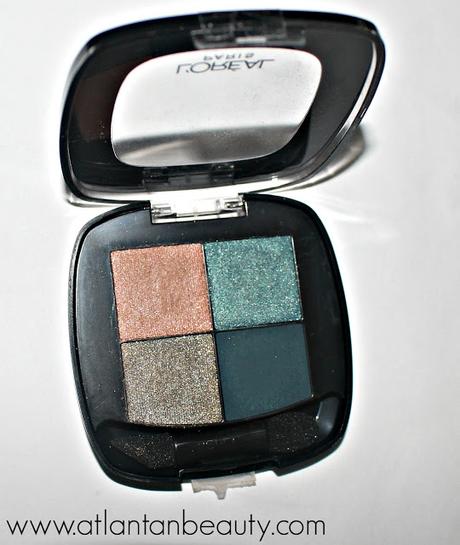 The second shade is a lovely, shimmery teal. The pigment is okay at best and it is a little patchy and uneven. I used this crease and it was okay. I had to build it up quite a bit to get my desired color payoff and it was a little difficult to blend.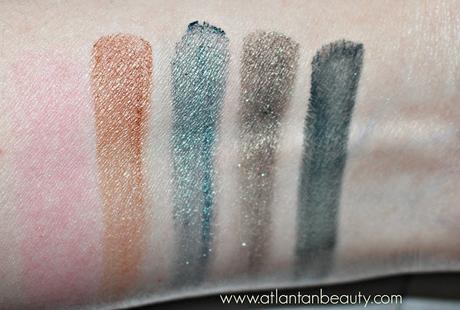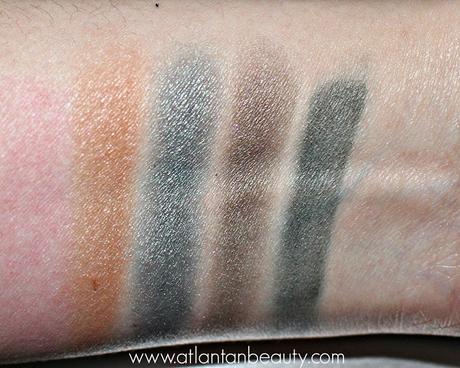 The third color is gray with silver micro-shimmer. The color payoff isn't too bad, but there is still the issue of it being a little patchy and uneven. Although it isn't as bad as some of the colors. It blends pretty easily, but the color loses some of the intensity as you blend it.
The last shade is a matte dark teal that would be stunning if the formula were better. The pigment isn't great and as you blend it, it begins to look more like a forest green than a dark teal. Again, the color does lose intensity as you blend it out.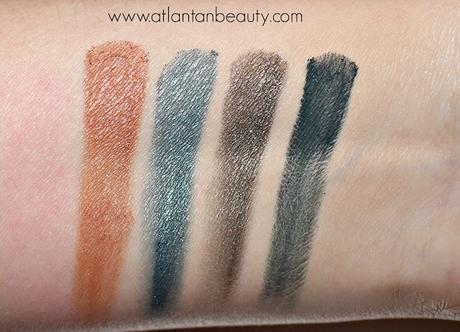 Swatched over primer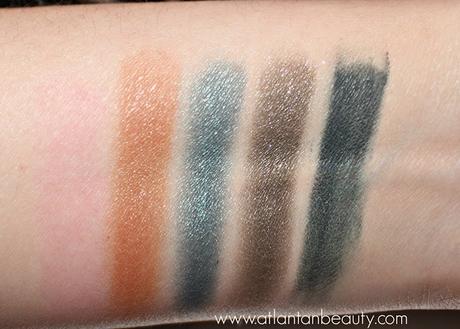 Swatched and blended over primer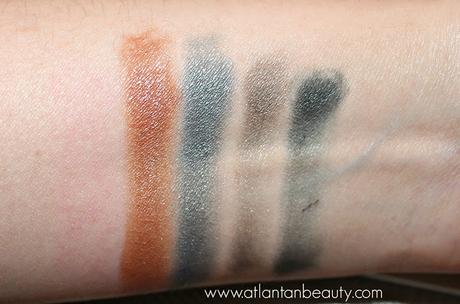 Brush swatches over primer
Texture wise, these are decent. Overall they are smooth, but I do detect a slight grittiness to them. I did experience some fallout and they do kick up some powder.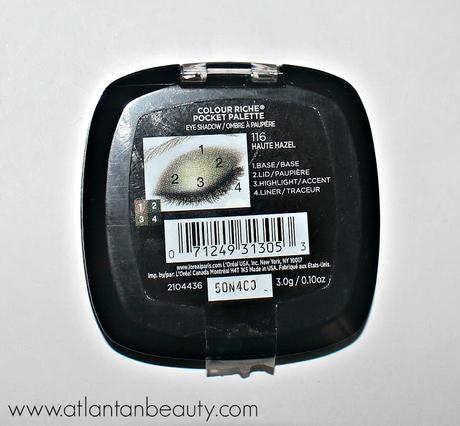 This particular quad is not terrible, but I definitely do not recommend them at all. Another thing I don't like is the packaging. It is cheap plastic and this virtually no separation between the shadows. It is an easy palette to toss in your purse because of the size, but I wouldn't say it is safe to travel with. These quads are $9.99 a pop and there are 8 variations to choose from. I have seen these at Walgreens and they are also available on Ulta's site.
Do you have any of L'Oreal's new Pocket Palettes? What are your thoughts?