Today is Thursday and it is a special one since this day is marked for guests at Kiri's blog. However, this Thursday is very special for me since I have the opportunity to be in the company of fabulous guest bloggers who, in the past, have shared their recipes on Kiri's lovely blog on food and travel –

healthyfoodietravels

. And, also, this Thursday happens to be my first blog-anniversary!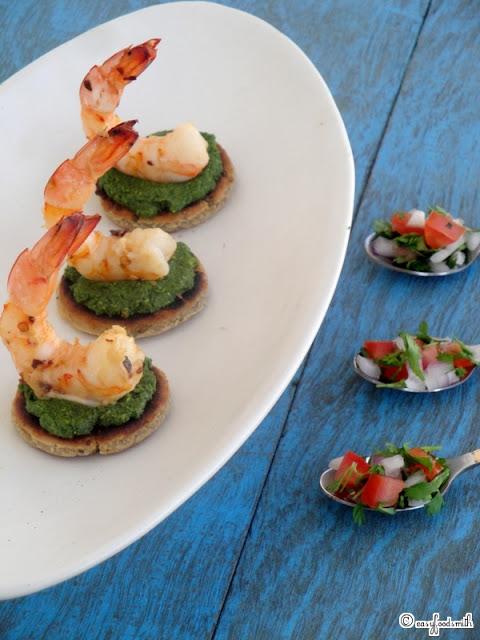 Actually this post was scheduled for February but due to my travel schedule, I requested Kiri for it to be rescheduled. Kiri was very kind and considerate and readily agreed to accommodate my guest post for March. It never occurred to me then that my guest post would be coinciding with my blog-anniversary and I am so glad that this offered me a unique way to celebrate it!! Whatever happens, happens for a reason and so I have always believed…J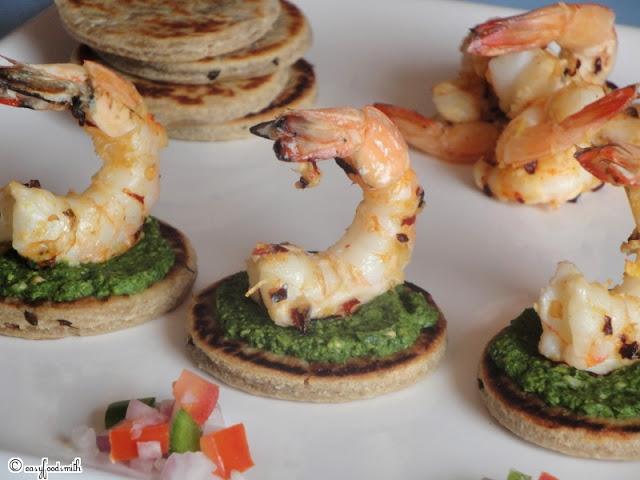 I spent two days obsessed with the thought of the guest post! When I told hubby about the dish dilemma, he suggested why not a guest post on the skewered Chilli Garlic Prawns that I had made a few weeks ago. I had made prawns and served them with green chutney. I had received encouraging remarks from him and my daughter (her approval is my yardstick to measure the success of my experiments in the kitchen
J
).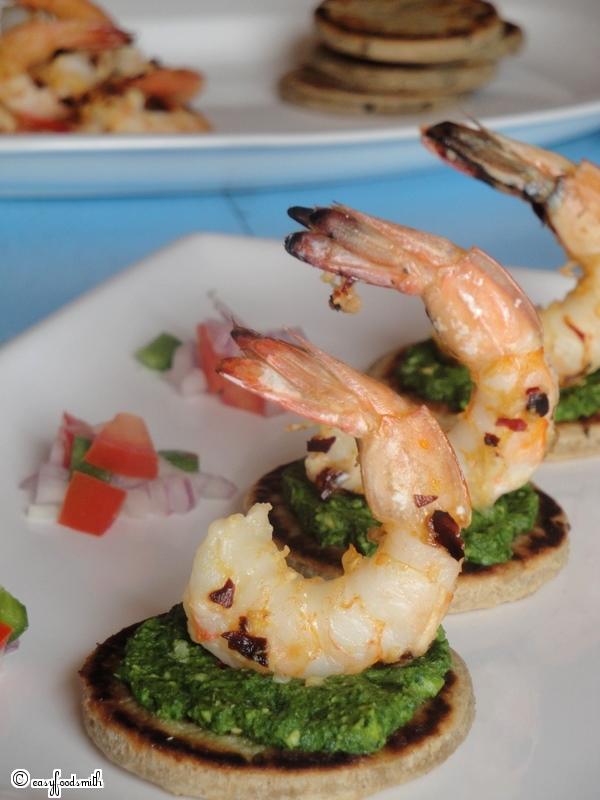 The idea of serving it with Bhakri came from a food magazine. However, I have made a few changes in the recipe. I have reduced the amount of ghee i.e. clarified butter (available in Indian & middle eastern grocery shop) and I added a little bit of sweetness to the bread which pairs very well with the spiciness of the chutney. What I love most about this dish is the rustic edge lent by the Bhakri and the richness it brings to the simplicity of the prawns. I hope you will enjoy this simple dish as much as my family did.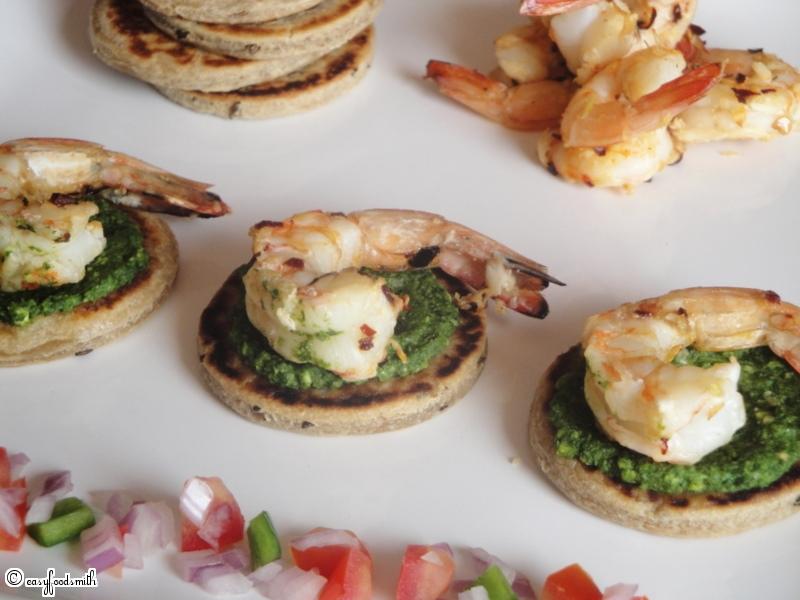 Before I sign off with my blog-anniversary post, I wish to thank you all - my blogger friends/ followers/ readers and visitors for your immense support and love. You can't imagine how much it means to me…When I was taking baby steps in the blogging world, I had not imagined that I would have the support of such a wonderful blogging community JI am actually overwhelmed…THANK YOU so much EVERYONE!!


And thanks again Kiri for having me over as a guest at your blog. You made my blog-anniversary extra special 

J


Now hurry and hop over to Kiri's blog for the details of the dish and don't forget to convey my greetings to her!!




Thanks for visiting and see you soon!

IT IS ALWAYS ENCOURAGING TO HEAR FROM FRIENDS AND READERS. I CAN ALSO BE REACHED AT: [email protected]