After working on this new painting in sections (see previous posts) over the last week, I wasn't sure how it would all hold together when I finished the last piece.  In each section I used the same colors in the same order and attempted to be both consistent and spontaneous.  I wanted this painting to have the dynamic energy that comes from a free hand. 
Here's how it ended up: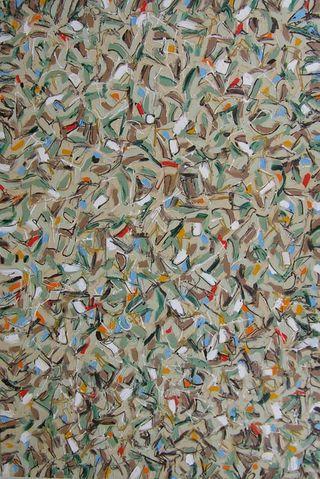 40" x 60" acrylic on canvas.
Does it hold together?  What do you think?