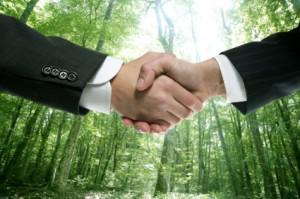 In this day and age were people are starting careers in the green industry, many new skills and technologies are constantly being developed. If you are one of the few people who have been supporting the green industry for your career, you are probably aware that brushing up on your skills will only benefit your career.
The first step of which is knowing exactly where you want to be within the industry.
There are many aspects of the renewable energy industry and choosing where you want to focus on is vital. Your current skills set may be general in nature but now is the time to pick a specialization.
The most common choices for careers are in the solar and other renewable energy sources. Opportunities are not only in the employment sector, but also in starting your own business. Solar power installation for example, can be a bit complex even though it may sound simple. There is a separate sector for both building solar panels and integrating them into homes and businesses properly.  Each, a complicated process, which requires specialization in order to operate in installing and or making these systems.  All the more reason why choosing where to focus your attention is important.
In order to thrive in your chosen sector there are numerous educational schools, workshops and courses to choose from to gain additional knowledge and expand your renewable energy expertise. Boots on the Roof, known for providing hands on educational courses on solar power is one of the leading companies helping train the future generation of solar enthusiasts.
Pat is a big fan of the Green Industries and Innovations and believes "Connecting with other people and sharing such marvels of the future is a wonderful thing".  Pat writes for Boots On The Roof a site dedicated to helping train the next generation of renewable energy enthusiasts.