Today at work we had a great celebration to honor Veterans. It inspired me to re-post this from last November. Whenever you see a Soldier, please tell them thank you. They and their families are making the ultimate sacrifice for all of us.
There is a woman at work whose father and husband were in the military and now her son, son-in-law, and nephew all are. Her son is currently stationed in Iraq and told her how much his unit enjoys receiving mail. She worked with someone in corporate relations to facilitate a letter writing program for those Soldiers. You are matched with someone from the unit and you become their pen pal essentially. When I first heard about the initiative, I immediately thought of my son.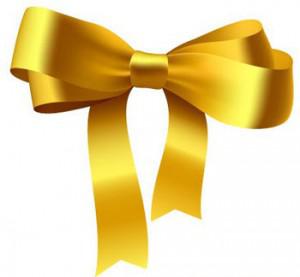 My five year old son loves to receive mail himself. We live on a dirt road so we always stop for our mail on the ride home. Everyday no fail when I get back in the car he asks, "Is there any mail for me?"
My son doesn't exactly know all the details about what goes on in a war zone. He knows there are Soldiers, who are doing an important job, and he knows it somehow involves tanks but we have tried to shelter him from exposure to the violence shown in the newspapers and on TV (I bet the Soldiers wish they had that luxury.) I have explained to him that in order to do their jobs they need to spend time away from their family, which he can definitely sympathize with. He can't really imagine being away from his Mom, Dad, or little brother right now. I have explained to him that his pen pal is in Iraq, which is a different country on a different continent very far away. I'm not sure he quite understands that concept yet though.
In a letter from this woman's son he talked about how much receiving our letters means to the troops in his unit. Here are some of his words:
My Soldiers work seven days per week. There is no time for a day off, and the best we can manage is one day per week where the Soldiers can sleep-in. Living conditions for Soldiers are OK and the food they get to eat is decent.  We are now six months through this deployment and the Soldiers are now fighting the routine.  Six months is a long time to do the same thing every day and right now is a tough time, especially around the holidays. All the Soldiers are feeling a little down and a little dull with the prospect of 6 more months of the same.
Several months ago, it was announced that the war in Iraq was finally over. That announcement was not one that was well received by the Soldiers deployed here. We felt as if we were being forgotten. After all, the mortar rounds did not stop falling, nor did the bullets stop flying. No insurgent walked up to the gates and surrendered. The same conditions still exist here and so do the same dangers. Conditions are definitely better and our presence in Iraq has certainly made a difference and helped this country move towards democracy and freedom.
On several occasions now, I have passed out letters from your company or read an email sent by one of you all directly to me. Usually, I read them out in formation to all the Soldiers. When I read the letters, the mood immediately shifts in the company and there is total silence while I'm reading.  Some of the letters that have been written have drawn out emotional responses, all have been extremely well received. Just the thoughts and wishes behind these letters are so impressive to me and I can't tell you how much it means to me that you all have put such time and effort into the support you have provided. It makes what we do over here matter.
We are on a base that is surrounded by people who don't like us very much and probably would wish bad things upon us. It's nice to know via your mail that we have the support of folks like you.  I'm so grateful for you providing this to me and my Soldiers.
When I read his letter, I couldn't help but cry. Especially after reading the part about the announcement of the war in Iraq being over and how it affected them all.
It must be extremely hard for these Soldiers to be away from their family, especially during this season, and I am thankful for the opportunity to let at least one of them know how much we appreciate their sacrifice. I can't even imagine what they see, hear, and live with everyday.  They are helping to make this world a safer place for the children like my son and for that I will be forever grateful.
No matter how you feel about war, I encourage you to think about and find a way to do something nice for a soldier this holiday season. They deserve all of our support.