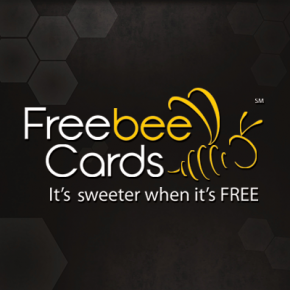 FreebeeCards.com
I've watched with a bit of dismay as marketers have tried to figure out the social media environment, working to get consumers to buy products and services purely based on electronic communication. The opportunity is huge, especially given the worldwide potential for the company that gets it right, but it also offers the possibility of failing splendidly, as witnessed by the recent Groupon missteps. It seems that there are new players coming on the "daily deals" market every day, but there is one launching on May 15 in Iowa that has caught my attention – FreebeeCards.
FreebeeCards bills itself as "the next generation of daily offers." One of the problems with pay-to-play sites like Groupon and LivingSocial is that consumers have to pay in advance for their purchases. In April Groupon settled a lawsuit for $8.5 million after it was accused of setting illegal expiration dates on its certificates. With LivingSocial consumers purchase a voucher and have to wait until the next business day before they can even print or download it. They are then urged to tell all their friends about the deal and if three buy using their link, their deal is free. Many vouchers go unused.
With FreebeeCards shoppers have the opportunity to save money without paying anything upfront. Their premise is based on an electronic gift card approach. After registering on the site, shoppers can reserve up to six offers at a time. They receive a virtual promotional card at no charge, but won't know its value until they visit the merchant's location or website. If they go to the store they can print out their card or redeem it with their phone. It reminds me a little of going to Penneys when they would hand you a chocolate candy bar at the door. Open it up, enjoy the candy, and the wrapper had a coupon offering 10, 20 or 30% off your purchases that day.
Who wouldn't go back again and again for an offer like that?
Good for Customers, Great for Marketers
FreebeeCards says it offers four value propositions for shoppers:
- Save money on purchases
- Nearly zero barrier to entry
- Electronic punch card loyalty programs
- Fun and somewhat addictive shopping experiences
But it's great for merchants, too:
More Control: The merchant decides how many customers to attract. In his ebook, Groupon: Why Deep Discounts are Bad for Business, Bob Phibbs ("The Retail Doctor") relates stories of Groupon disasters. Retailers might offer an $80 product or service for $40 but after their cut with Groupon they receive $20 for an $80 value. The more "success" they realize the more they lose. With FreebeeCards merchants know exactly how much they are risking.
Repeat Business: Worse yet, many of the daily deal customers don't come back. In fact, there is even something called the "Yelp Effect" where bad reviews end up driving customers away. FreebeeCards is all about the customer loyalty. They work to help merchants drive traffic during specific times and collect feedback outside of the public's view.
Empowerment: While Groupon is having trouble keeping merchants, FreebeeCards merchants receive a digital tablet in their startup kit that provides anytime access so they can gain further insights into their customers' behaviors. FreebeeCards is working to open communication while others seem to be shutting it down.
The latest class action lawsuit against Groupon would seem to indicate that there are plenty of problems with their business model. Groupon and LivingSocial may be powerful because they were out of the gate quickly with their business models, but I think they are rapidly losing their influence.
I like the looks of this company that has taken the time to study what it means to use influence for business marketing purposes, and I think FreebeeCards can be a honey of an opportunity for consumers and merchants alike.