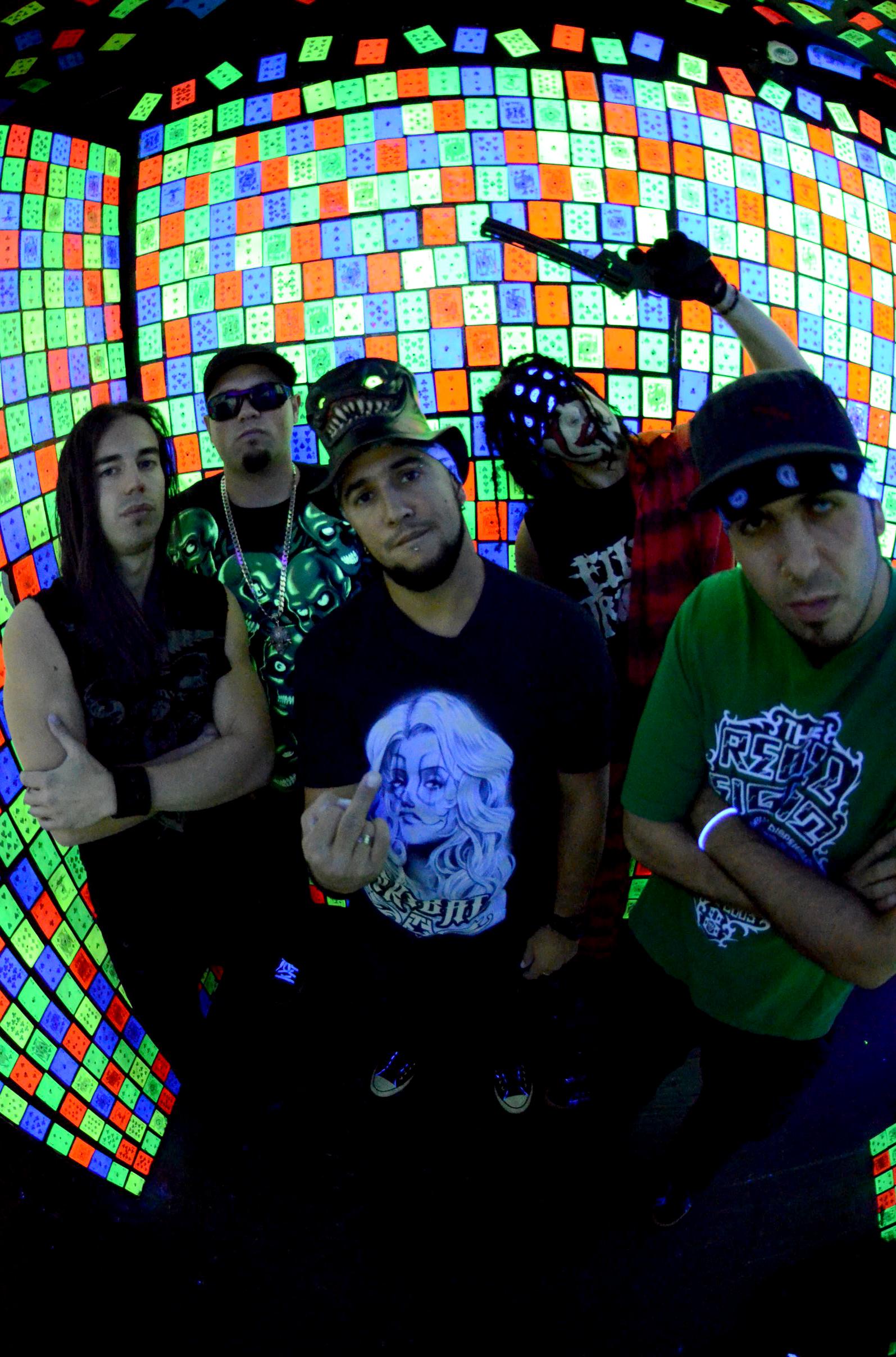 L-R: Final Trigger Current Line Up | JJ (Drums) | Profit G (DJ/Vocals/Keys) | J-Roc (Vocals/Guitar) | Skitzo Da Clown (Hypeman) | Fazio (Bass/Vocals) Photo Credit – Vanessa D'Arpino

    Canadian skrap metal innovators FINAL TRIGGER are offering their latest single 'Face It' for FREE download from their upcoming album 'Skrap Metal Vol. II' set for release on July 9th via Boonsdale Records.
Free Download - Face It - https://soundcloud.com/boonsdale/final-trigger-face-it-1  Music Video - 'Face It' - http://youtu.be/Yy1Dl0tstIE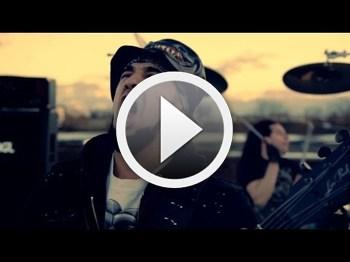 'Skrap Metal Vol. II' is the follow up to their 2009 debut 'Skrap Metal', which received critical acclaim in Canada and the US with success on college radio charts and their single 'Start A Moshpit' receiving regular video rotation on Canada's Much Loud. Over the years FINAL TRIGGER have toured as direct support for Mushroomhead across the USA, along with sharing the stage with such acts as Suicidal Tendencies, Marilyn Manson, Dillinger Escape Plan, Protest The Hero, Baptized In Blood, Hail The Villain, Threat Signal, Slaves On Dope, Agent Orange, Blaze Ya Dead Homie, Boondox and more.


Drummer JJ Tartaglia comments:


"This new album is definitely the closest we've gotten to capturing the energy of Final Trigger on record. 

It's heavier than the last one, but also more dynamic. There's something for everyone - the anthem, the epic, the metal, the hip-hop, the catchy. 

Our overall sound has matured nicely, and I'm confident the fans will be satisfied.  

It's a flagship release for cross-over metal, a testament to Final Trigger's vision and a trophy for Canadian music."
Combing high-energy metal with a hip-hop feel, FINAL TRIGGER creates a unique sound and a sick vibe, with vocal hooks and anthem choruses that are undeniable to any listener.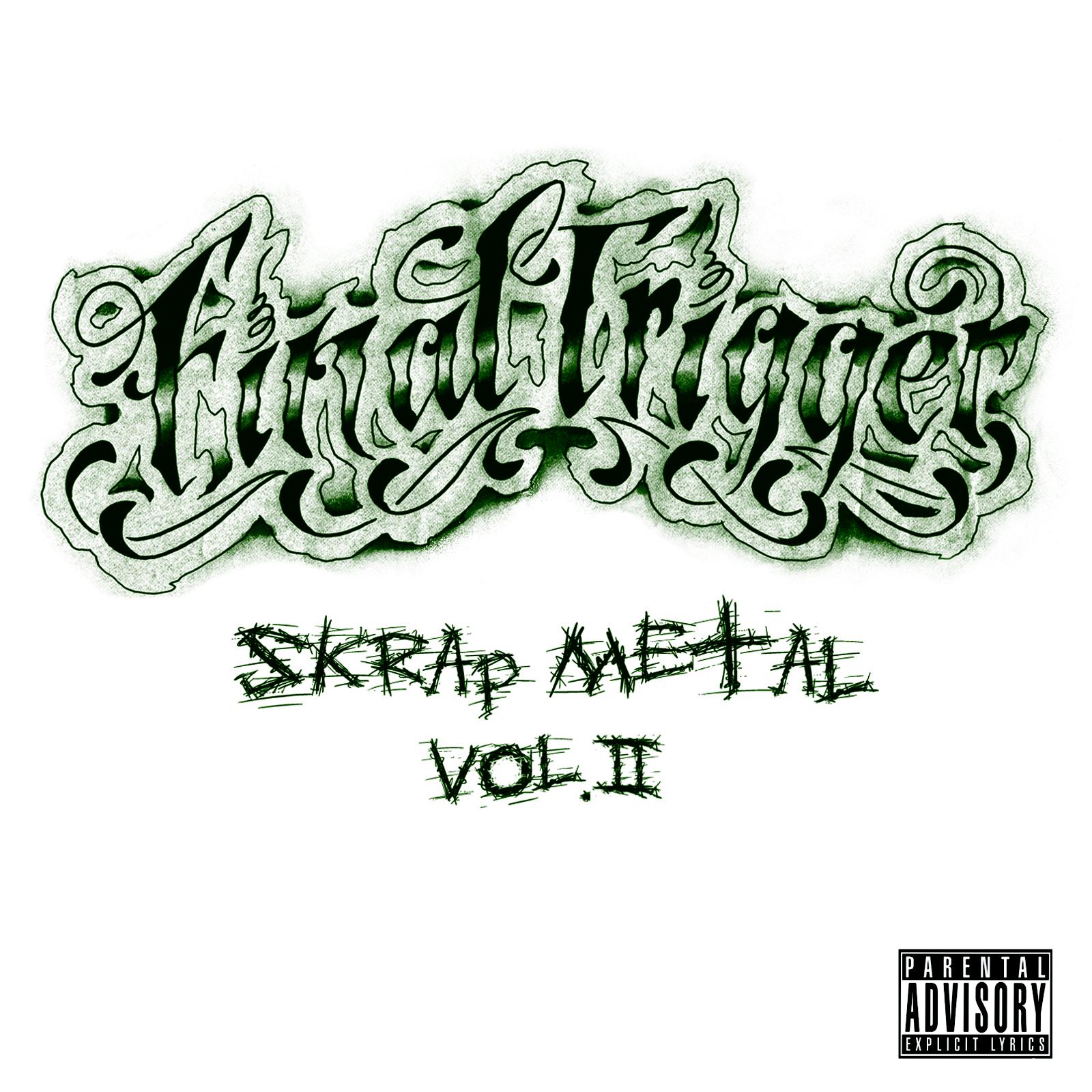 Skrap Metal Vol. II - Track Listing

1. Face It




2. Through The Darkness




3. Knock Somebody Out




4. Just A Freak




5. Time I've Wasted




6. Everyday




7. T.H.C.

For more info, please visit these links:




http://boonsdalerecords.com/merch.html 




https://www.facebook.com/finaltriggermusic 


http://www.twitter.com/FINALTRIGGERx