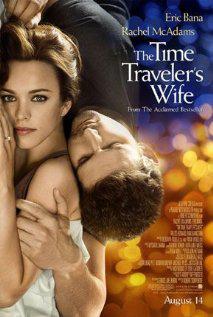 Directed By:
Robert Schwentke
Starring
: Eric Bana, Rachel McAdams
Certificate
:  12A
Plot
: When Henry meets Claire, at the Library where he works, she knows exactly who he is and has done since she was six years old. Henry, however, has never seen her before, and won't meet six-year-old Claire for a few years yet. And so begins (for Henry at least) the romance that will travel time, as Claire must learn that knowing Henry in the "real-time" does not make knowing Henry of the "future" any easier.
Initial Thoughts
: I'm really behind watching this film, and only watched it after seeing it advertised on Film Four last night during Zoolander. I'd been avoiding the film for a long time, because it didn't really look like my kind of thing, but I forced myself to read the book last year just to see what all the fuss was about. Whilst I enjoyed the book (sort of), it didn't really inspire me enough to watch the film.
Casting
: I'm not really sure what I was expecting when it came to the casting of Henry, but what I do know is that it definitely wasn't Eric Bana. I can't even place what I don't like about this casting, because as an actor I have no qualms with him, and he didn't do a bad job as Henry. Nevertheless, something just did not feel quite right. But the funniest thing is that I can't really think of any other actor who could have done it better. So I'm stumped.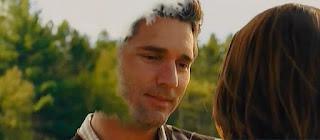 Rachel McAdams was of course her usual awesome self. As an actress she is amazingly talented. Appearance-wise she intrigued me by sometimes looking like Amy Bruni (Ghost Hunters) whilst at other times looking like Jennifer Garner. Does this make her a chameleon actress? Yeah, probably not, but I still thought that she was great.
The Idea
: I love the idea behind Audrey Niffenegger's story, and I've said this before but I always feel like The Time Traveller's Wife takes science fiction and makes it a lot more accessible to a female audience. In my experience science fiction tends to get complicated and my brain verges on wanting to self-implode. On the other hand, a great many other chick lit authors who have attempted (and I use the word attempted rather loosely) to write chick lit/sci fi have brutally failed, purely because they have failed to include the actual science part.
Niffenegger, however, doesn't shy away from the science side of things, a fact that I was quite impressed about. I just wish that this had played a slightly larger role in the film.
Comparing to the Book
: As I already said, I wasn't an enormous fan of the book, purely because whilst a great idea, it seemed very drawn out and I found myself forcing myself to keep reading. It's not often that I deem a film better than the book, but for once, The Time Traveller's Wife really does go against the norm.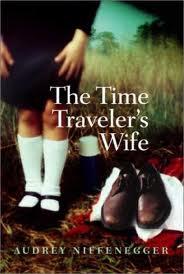 For me, the film benefited over the book by being able to cut out a lot of explantory "guff". I also found that a lot of the areas that I didn't completely understand were able to be simplified in film, making the story make a little more sense to me. Well, it wasn't the story as such, that stumped me in the novel, but more the little details revolving around the dates when Henry would visit Claire.
There were, as you'd expect, a fair few scenes that were cut from the film that were in the book that I would like to have seen, but the film made me realize how much of the book could have been edited out and the book would still have been completely feasible.
Overall
: For a film that I had very little in terms of expectations for, I was incredibly impressed with this adaptation of a popular book. In my opinion, it works a great deal better as a film than a book, and it isn't very often that I have been able to say that.
Of course the story is ultimately a romance, but it doesn't overtake the intrigue of the whole time travel storyline
Score: The film isn't perfect, but it is certainly better than the book.
I give this: 7.3/10