Just imagine yourself surrounded by the gleaming skyscrapers, glittering temples and vibrant ambiance of lovely people. Beautiful isn't it? Well, this isn't only a dream or imaginative place, but Bangkok. Thailand is the world's one of the most visited countries with more than ten million holidaymakers visiting each year. Above that it now has become one of the most visited tourist city leaving London behind. Bangkok is no longer a 'Venice of East' or 'City of Angels' as it is called but a blooming city filled with vibrancy. This dynamic city is a must visit for all the enthusiastic travelers.
Though Bangkok had massively progressed in the last few years, however it has still maintained its uniqueness and the Siamese and Thai hospitality. You know when you visit the city you will feel a kind of curiosity as you cannot imagine what amazing surprises it has in store for you in the next turn. If you are planning your trip with your partner or with friends I must tell you this is the city you should visit. The city is a shopaholic destination too with sophisticated shopping malls and colorful street markets.
I know I have filled a lot of imaginations in your mind and you must be feeling that I am just blabbering about the city too much. But trust me, I am not. The culture, the kindness and sweetness of the people of Bangkok will cast a spell on you too. Well, after listening so much about the city you must be tempted to visit it and make it as your next destination city. Did I pull the right chord? I am sure I did.
Well then you must now be visiting websites to ensure about the hotels. What? You found them to be expensive enough to cancel your trip? Please don't do that. I won't let you spoil your plan. How? The answer is simple all you need to do is to book your hotel tickets through CollectOffers, where you get amazing discount coupons and voucher codes on your flight tickets and hotel bookings.
Let us take a sneak peek on the amazing attraction of the city of Bangkok:
The Grand Palace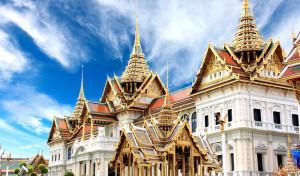 Like to visit castles, majestic palaces? Then you must make a visit to the heart of Bangkok; The Grand Palace. It is one of the oldest monuments of Thailand which was said to be the residence of earlier royal kings. Even now it is used for royal ceremonies. A very grand tourist attraction and a magnificent landmark I must say. The rand Palace is divided into three main parts namely- The Outer Court, home to royal offices, public buildings and the Temple of Emerald Buddha. Here there is one requirement to visit the palace that the visitors need to be in proper dress code. Well this place is a must visit for every person once in a lifetime.
Madam Tussauds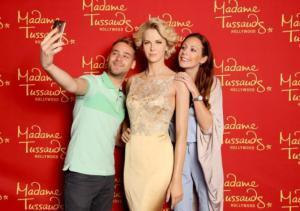 I mean who does not like meeting celebrities and especially if I am talking about celebrities from all over the globe. Clicking pictures, giving them a sweet hug and posing with them is all about it. Fantasizing already?  Well, this is all you could do., even if it is with their wax statues. Why not? Madam Tussauds is one of the world's most famous wax museums, you all must be aware of. As I told you earlier that you never know what surprise is waiting for you in Bangkok.  So why not visit this place during your trip to Bangkok?
Safari World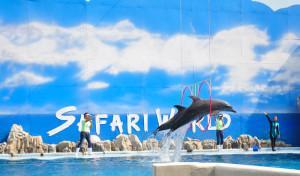 I am sure you must have heard about the African Safari. Well, you can get the experience of African Safari here in Bangkok itself. Isn't that great? The safari world is an eight km long drive with over a hundreds of animals from all around the world. Then there is also a Marine Park which is exclusively for marine animals. You can even catch dolphins and various aquatic birds during the show. This is a perfect place for children or even for you to unleash your childhood.
Siam Ocean World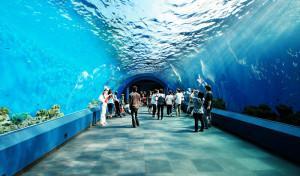 Have heard of Wonderland?  Whatever your answer is, Siam ocean world will break all your imaginative desires. This place is an aquatic wonderland. Located two floors beneath the Siam Paragon Shopping Mall this place has got the full oceanic feel you will ever want to experience. It features various marine animals and is an exotic place to visit in Bangkok.
Lumpini Park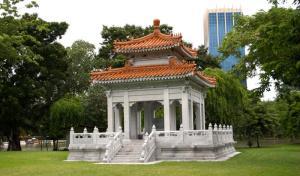 Okay, so if you have until now got a notion that Bangkok is all about lights and glitter well then visit to Lumpini Park will change your opinion. This is a very calm and peaceful escape from the bustling of the city. The place is an awesome hideout for the couples which provide a sense of freshness in the jungle of Bangkok.
Well, these were few places among many that you must visit. And I must now be sounding honest when I told you about the exotic and amazing city of Bangkok. So now why are you waiting? Hurry up and plan you visit to Bangkok soon.