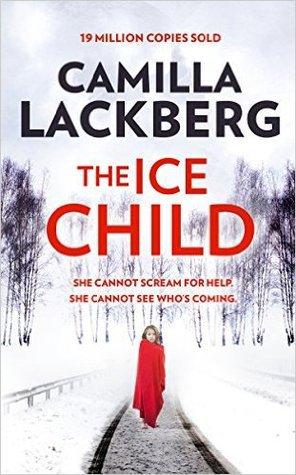 THE ICE CHILD BY CAMILLA LÄCKBERGWHAT'S IT'S ABOUT
HARPERCOLLINS (KOBO), 2016416 PAGES
OPENING
January, Fjällbacka. A semi-naked girl wanders through the woods in freezing cold weather. When she finally reaches the road, a car comes out of nowhere. It doesn't manage to stop.
WHAT I THOUGHT
By the time Detective Patrik Hedström receives word of the accident, the girl has already been identified. Four months ago she disappeared on her way home from the local riding school, and no one has seen her since. It quickly becomes clear that she has been subjected to unimaginably brutal treatment. And it's likely she's not the only one.

Meanwhile, Patrik's wife, crime writer Erica Falck, is looking into an old case - a family tragedy that led to a man's death. His wife was convicted of murder, but Erica senses that something isn't right. What is the woman hiding? As Erica digs deeper, the past starts to cast a shadow over the present and Patrik is forced to see his investigation in a whole new light.
The horse could smell the fear even before the girl emerged from the woods. The rider urged the horse on, digging her heels into the animal's flanks, though it wasn't really necessary. They were so in tune that her mount sensed her wishes almost before she did.
The Ice Child is another fantastic crime novel from one of my favourite writers. I stopped reading crime fiction for a while several years ago and Läckberg made me fall in love with the genre again. The Ice Child is among my favourites of her novels. Läckberg uses the same structure that she's used in her other novels - long chapters divided into sections with each section dealing with a different characters plot. I enjoy the way Läckberg's novels are structured and paced. I loved the way the author gradually reveals what links the girl's strange death and recent disappearances with the case Erica is researching for a novel. All the little invisible threads that link tragedies together. I had no idea what the link was or who the villains were. I love it when a writer takes me by surprise. The Ice Child is well-written, with great characters and a plot that left me unsettled which isn't an easy thing to do. The Ice Child is another great novel from Läckberg. The novels ends with some things unresolved so I hope the final pieces of the puzzle are revealed in the next book.