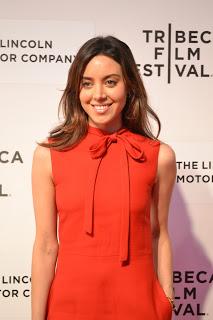 Film Festival guru Shala Thomas recently capped another year at the Tribeca Film Festival, with more access then ever before. She managed to get some really awesome shots of various celebs. Check them out in the link below, as well as the other great reads from the past week:
Shala made good use of her press credentials to get some fantastic pictures at the Tribeca Film Festival.
Stevee reflects on 10 Years of Mean Girls for the film's anniversary.
Jess from French Toast Sunday made a list of the Top 10 Performances in Darren Aronofsky Films in honor of their Darren Aprilofsky month.
Lauren from Man, I Love Films wrote an interesting piece about The Structures of Cinematic Racism.