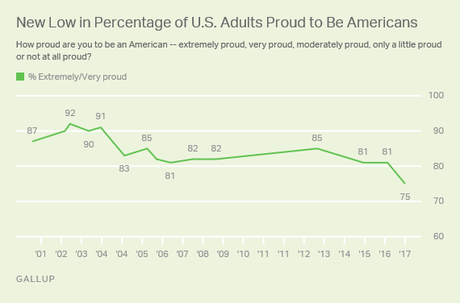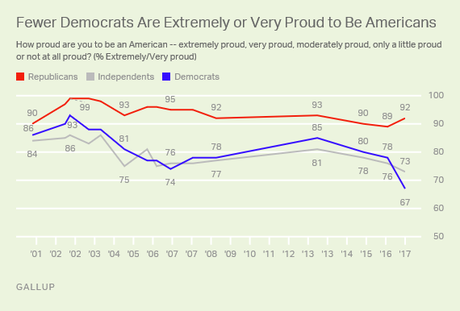 According to a newly released Gallup Poll (done between March 9th and 29th of a random national sample of 1,526 adults, with a 3 point margin of error), a record low number of people say they are extremely/very proud to be an American. Currently, only 75% of respondents say that. The previous low was 81% during the Bush II administration.
I'm not surprised. Note that the percentage took a nose dive with the election of Donald Trump. Both Democrats and Independents show a decrease in pride, while Republicans show a small increase (but still below the pride they had during Bush II's administration).
The fact is that Trump has been an embarrassment for most Americans, and they realize most the the rest of the world (excluding Russia) has a lower opinion of the U.S. because of Donald Trump (and his actions since assuming office).