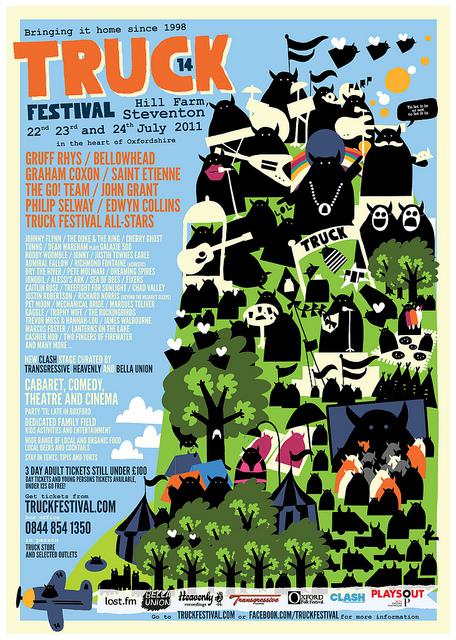 Truck 2011
The Young Knives
The best Festival of the summer just got a little.. bester (: Home grown favourites the Young Knives who we've seen grow from a promising band, to a brilliant band with a killer album (voices of animals and men) then to a bit of a niche band (superabundance // fakerabbitrealsnaketerrafirmaterrafirma) to a band (the best band to come from Ashby De La Zouch) with another great album that is a contender for this summer's soundtrack that may well finally be ready to get a little more known.
MP3: Unicorns- Hey, let's get known
I've seen TYK just three times, once in front of around 10 people down in Bournemouth, then for the tour of what was the album of summer 2006 in Bristol and finally at a homecoming gig where I found one of the other additions to this bill…
Pete and the Pirates
I originally passed (the wonderful) Pete and the Pirates by, purely due to the pirate theme. You see, I used to be single and felt like I was in direct competition with Johnny Depp, this is in no way narcissistic it's just that every girl seemed to like him. I was taught a valuable lesson when I saw these guys, MAN THE F- UP! Don't go missing out on great music for stupid reasons!
She doesn't belong to me is beautiful, eyes like tar- gorgeous and poignant where come on feet and mr understanding are perfect tracks for festival season. I genuinely feel like i'd rather see these guys this summer than the rumble strips..