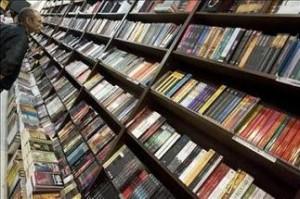 Come April 23 – May 11, the international book fair of Buenos Aires is here!
This annual event is one of the most important literary events for the Spanish speaking world, with over a million people attending each year.
Throughout the 20 days of this event, there will be conferences, readings, workshops, and presentations. Also, because this is an international event, readers and writers from all over the world come each year. Just some of the authors that have come to this fair include Ray Bradbury, Isabel Allende, and Wilbur Smith. Stretching over 45,000 square meters, with over 500 exhibitors and 4,800 publishers, this event is a must-go for all book lovers!
While this all sounds amazing, the real question is when to go. The fair is open Mondays to Thursdays from 2 to 10 pm and Fridays to Sundays from 1 to 10 pm, but the best time to go is always when it's free, right? So, how does one get in for free? Well, from Mondays to Fridays, the fair is free to all students, teachers, and retirees, but you'll need proof, of course. Also, if you have a SUBE card, be sure to come Monday, April 27 with your SUBE ready for free entry! If neither of these are options for you, then go on Friday, April 24 after 8 pm, where entrance is free to everyone in order to celebrate the Noche de Ciudad en la Feria!
If you do end up having to buy a ticket, don't fret, they're only AR$35 from Monday to Thursday and AR$50 from Friday to Sunday! And they can be easily purchased online!
Bonus: Buying a book at this fair is a great way to find a new, interesting read and practice your Spanish at the same time!