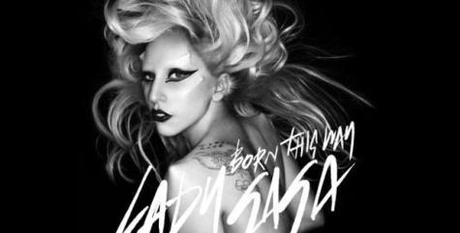 When it comes to
Lady Gaga
, the biggest name in pop music (and arguably the world) today, my feelings are very much in tune with what Noelle Williams had to say in this article published on Ms. Blog:



[Lady Gaga] will say something feminist one minute and equate feminism with man-hating the next. Sometimes she seems too skinny, too blonde, too commercial 

—

but then she explains how her Bad Romance video simulates the trafficking of women as commodities in the music industry and I swoon.

There's a huge debate over whether Lady Gaga is truly a "feminist icon" or simply another media-hound who will go to any length to make the tabloids buzz (can anybody say "meat dress
"?), but I like to think that I'm on neutral ground. I'm not ready to call the woman the next [insert your favorite feminist here], but I certainly appreciate the positive messages in some of her songs, namely those that have to do with female empowerment and "just being yourself."
As much as my anti-mainstream senses are telling me to hate Ms. Gaga (the product of growing up with a musically-gifted-yet-stubborn brother who will bite the head off anyone who admits to liking a mainstream artist), I honestly think it's cool that one of the biggest celebrities in the world is an outspoken woman who unforgivingly supports LGBT rights 
—
 and sometimes feminist ideals
. 
As Williams states in the conclusion of her Ms. Blog article, Gaga possesses the type of "immense popularity and youthful, outspoken image [that] could be the perfect set-up for a revolution." In other words, she has the potential to make feminism and LGBT rights fashionable in a world that has traditionally viewed both in a negative light.
 W
e can only hope that "Mother Monster" uses this power and influence to incite positive change, and leaves past mistakes behind her.
My favorite lines from select songs on Lady Gaga's new album:
I'm gonna marry the night
I won't give up on my life
I'm a warrior queen
Live passionately tonight
- Marry the Night
I will fight for, I have fought for how I love you (La-la-la-la-la-la)
I have cried for, I will die for how I care (La-la-la-la-la-la)
- Americano
I just wanna be myself,
And I want you to love me for who I am
I just wanna be myself,
And I want you to know, I am my Hair
I've had enough
This is my prayer
That I'll die living just as free as my hair
I don't wanna change,
And I don't wanna be ashamed
I'm the spirit of my Hair
It's all the glory that I bare
I am my Hair!
- Hair
When I'm on a mission
I rebuke my condition.
If you're a strong female,
You don't need permission.
Love is objectified by what men say is right
Scheiße-scheiße be mine,
Bullshit be mine (Bullshit be mine)
Blonde high-heeled feminist enlisting femmes for this
Express your woman-kind
Fight for your right (Fight for your right)
- Scheiße
We are not just art for 
Michelangelo to carve.
- Bloody Mary
Don't tell me I'm less than my freedom.
I'm a twit, degenerate young rebel and I'm proud of it
Pump your fist if you would rather mess up than put up with this
- Bad Kids
She's just an American riding a dream
And she's got rainbow syrup in her heart that she bleeds
They don't care if your papers or your love is the law
She's a free soul burning roads with the flag in her bra
- Highway Unicorn (Road to Love)
Tonight I'm gonna show
Them what I'm made of, oh!
The killer queen inside me's
Coming to say "Hello!"
Whenever I start feeling strong, I'm called a bitch in the night
But I don't need these 14-carat guns to win
I am a woman, I insist it's my life
I can be
The queen that's inside of me
This is my chance to release it
Be brave for you you'll see
I can be
The queen you need me to be
This is my chance to be the dance
I've dreamed it's happening
I can be the queen
- The Queen
I'm beautiful in my way
'Cause God makes no mistakes
I'm on the right track, baby
I was born this way
Don't hide yourself in regret
Just love yourself and you're set
I'm on the right track, baby
I was born this way
Give yourself prudence
And love your friends
Subway kid, rejoice your truth
In the religion of the insecure
I must be my self, respect my youth
A different lover is not a sin
Believe capital H-I-M (Hey hey hey)
I love my life I love this record and
Mi amore vole fe yah (Love needs faith)
Don't be a drag, just be a queen
Whether you're broke or evergreen
You're black, white, beige, chola descent
You're Lebanese, you're orient
Whether life's disabilities
Left you outcast, bullied, or teased
Rejoice and love yourself today
'cause baby you were born this way
No matter gay, straight, or bi,
lesbian, transgendered life,
I'm on the right track baby,
I was born to survive.
No matter black, white or beige
Chola or orient made,
I'm on the right track baby,
I was born to be brave.
- Born This Way