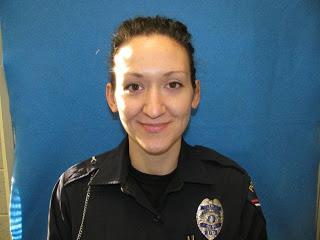 The Daily News reports
Ben Gabriel Sebena, of Menomonee Falls, made his initial appearance Thursday. A Milwaukee County court commissioner imposed bail and set a preliminary hearing for next week.

A criminal complaint says 30-year-old Jennifer Sebena was found lying on the pavement outside the fire department. She'd been shot five times in the head.

The complaint says Jennifer Sebena told a colleague about three weeks earlier that her husband had put a gun to her head. The complaint also quotes Ben Sebena as telling investigators he'd been jealous of other men with regard to his wife.
Guns are bad news for women
, that's my take on it. The story also illustrates the lunacy of
the pro-gun argument
that we need to arm more people so they can defend themselves.
What's your opinion?  Please leave a comment.