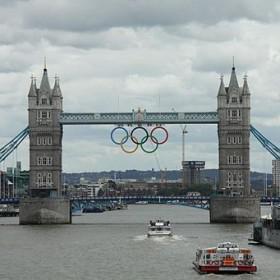 With the Olympics being held in London this summer, we are reminded of how far we've come since the Duke of Wellington was said to have determined, "The battle of Waterloo was won on the playing fields of Eton," referring to the discipline and strength men acquired playing sports as youths. Today young female athletes in the United States make use of the Title IX provisions to create a winning future for themselves as well.
Women competing in the Games this year illustrate many of the character strengths identified in Positive Psychology. We looked at four shown by some of the medal winners on Monday. Here are four more you can emulate in your own life.
Gratitude. With her wins in London, Serena Williams is now only the second woman in history to complete the "Golden Slam," taking the Olympic singles gold medal as well as winning at Wimbledon, the U.S. Open, Australian Open and French Open. Yet Serena isn't taking all the credit herself. She has expressed her gratitude for the education she received, thanks to the support of her family. Not an amateur and wanting to give back, Serena has been generous with her winnings, supporting many educational projects in America, and funding a school in Africa as well as mentoring other aspiring athletes. You'll find that when you too express gratitude your mood improves, you feel better about yourself and more connected to the world around you.
Perspective. Misty May-Treanor and Kerri Walsh Jennings have been playing together for nearly 12 years – and winning games of beach volleyball most of that time. They won gold medals in 2004 and, after both married, repeated in 2008, the only women's team to have accomplished that feat. But after Kerri took out time to have two children, some wondered if the team could still play on top of their game. Yet, with the perspective they've gained and the balance in their lives, they are galvanized and playing to win. Playing again with more consistency, they will be vying for the championship, guaranteed either a gold or silver. When you are faced with difficult situations and important questions in your own life, consider what you have learned from your past experiences and trust yourself to make the right decisions today.
Resilience. Kayla Harrison won the gold medal in judo, a first for any American, after almost giving up the sport – and even contemplating suicide – several years earlier due to sexual abuse by her coach. But after therapy and starting again with a new coach, she regained her love of the sport and her self-confidence. After winning, she said, "I want to help kids overcome being victims…Never give up on your dreams…Things have happened. But I didn't give up." When you are dealing with a trauma or are frustrated by a setback, put all your energies into recovering from that challenge, think about what you can still control and work toward achieving your new Plan B goal.
Teamwork. Kami Craig, who played on the national championship USC women's water polo team, and Courtney Mathewson, who was on arch-rival UCLA's national championship women's water polo team, have put their competition behind them and are now working together as friends on the same Olympic team USA to defeat their opponents. Even their coach, after causing a penalty due to an error in calling for a time-out, relied on the team spirit to keep the focus, "This is a team game. When the coach makes mistakes, you need your team to pick you up. And the team picked me up today." Their teamwork has assured them all a place on the medal stand as they play in the final game later this week for the gold. Your team may consist of family, friends or co-workers but it is the dedication to the common good of that group that sets the tone for everyone's improved input.
 Enjoy the rest of the London events this week, following the leadership provided by the women and men of Olympic teams from all over the world. Choose a role model for yourself and let your own games begin!