Two trends I've seen a lot of this winter...(faux) fur vests and printed blouses (check out this fabulous style from Anthropologie)...so I decided to pair the two together! A fur vest is a warm yet more fashionable option and can be layered over dresses, sweaters, blouses or just about anything. It has a way of taking a more casual outfit up a notch. And a little recommendation - with certain trends that may only last a season, like the fur vest, I try to find a really cute version at a really great price (at places places like Forever 21, LoveCulture, Loehmann's and Target)!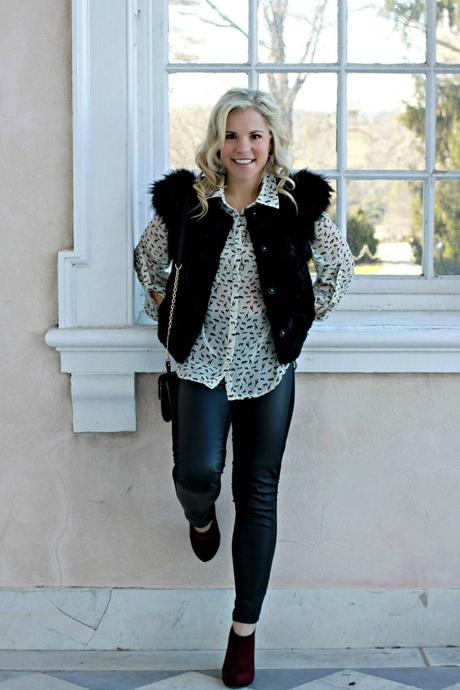 Love these wine colored suede booties by Michael Antonio from South Moon Under!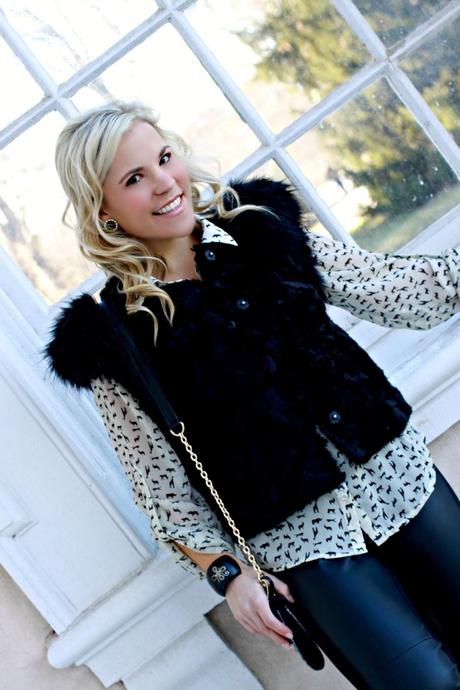 Faux Fur Vest: Target Neiman Marcus Holiday Collection (no longer on sale); Leather pants: Two by Vince Camuto (Nordstrom - now on sale!)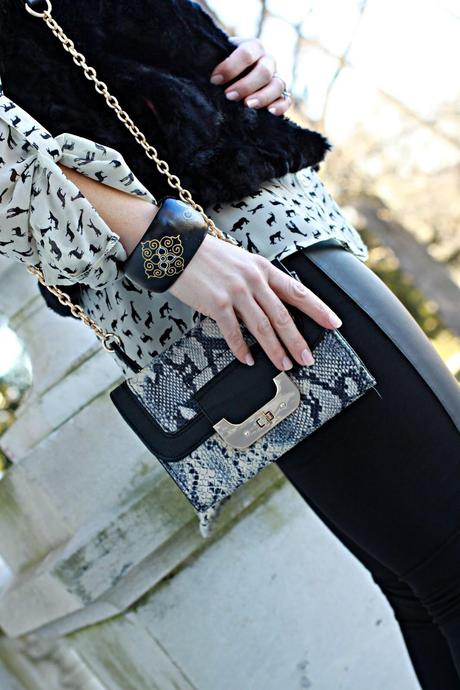 To keep with the animal theme, I added a snake skin handbag by Big Buddha.And the black hand-painted wooden bracelet is from Caye Caulker, an island off the coast of Belize (I wouldn't mind being back there right now instead of in freezing Baltimore!)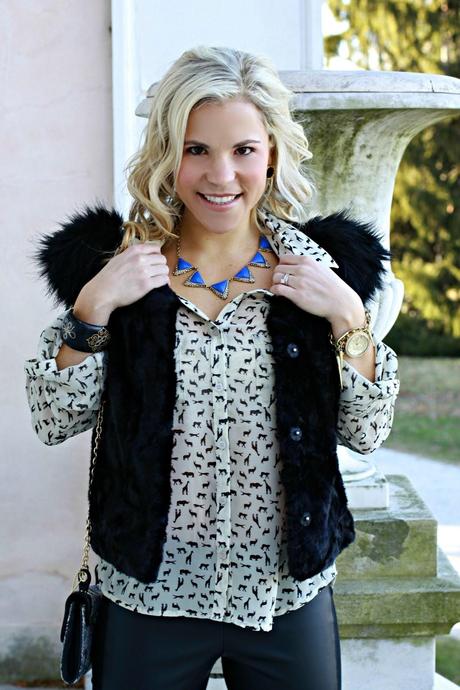 Earrings: House of Harlow (South Moon Under); Necklace: J. Crew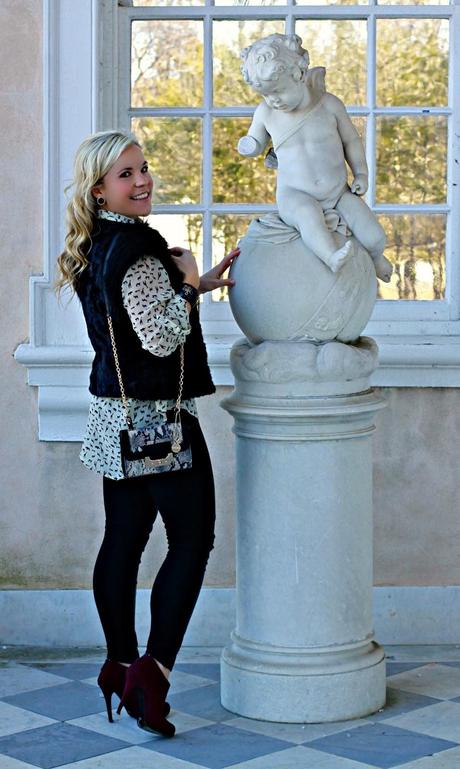 While visiting the Hampton Mansion in Towson, MD, a woman also touring the site, introduced me to this statue, which she informed me was named "Uncle Willy." You learn something new everyday!!
And if you're ever visiting the Baltimore area, I recommend driving north for about 15 minutes and checking out the gorgeous home and grounds of the Hampton Mansion! 
Stay warm!!Photo Credit: Nicole Diffenderfer - [email protected]Xoxo,Baltimore Blonde :)