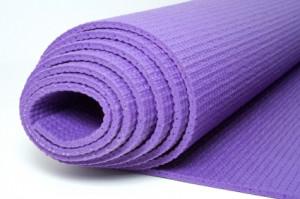 If you're stuck in a rut, feeling blue, down in the dumps, or simply despondent, then perhaps it's time you picked yourself up and found a way to make your life more interesting.  Modern life provides for no shortage of stressors (work, traffic, kids, etc.), but very little equivalent down time.  So if you find that you simply can't handle it and you're retreating in a cycle of self-loathing and withdrawal from the world (fueled by sitcoms and bon-bons), you should know that there is a better way to deal with it.  By expanding your interests, trying something new, and finding different ways to stimulate your brain and your body, you can de-stress, increase energy, and become the happy person you've been missing.  And you don't even need to leave the house to do it!  While you can certainly take classes away from the house, there are plenty of home tutors (so to speak) that are willing to come to you.  Here are just a few classes you may want to make into your new hobby.
Writing.  This is an excellent outlet for all kinds of stress.  Journaling, in particular, can be extremely therapeutic, and you don't necessarily need any training to do it.  But by participating in a class where you're required to write (and share), you can not only get the feedback you need to improve, but you may find a great way to channel your feelings of stress into a productive and fulfilling experience.
Cooking.  When was the last time you had fun preparing a meal?  Likely you're just slinging the same old hash, week after week, because it's easy.  But that's not good for your palette or your health.  So mix it up by taking a class to learn some new dishes.  You'll not only have fun and learn something new, but you can pass the benefits on to your whole family.
Aerobics.  There's just no better way to increase stamina and energy than with a cardio exercise routine.  It may seem counterintuitive, but in fact, exercise has been shown to boost energy and improve sleep habits, helping you to make it through the day take on all of your activities with gusto and a great attitude.
Kickboxing.  If you want to get out some of the aggression you've been feeling towards your insensitive and demanding boss, then kickboxing is definitely the way to go.  You can certainly take a class in the gym, but if you'd rather do it on your own, all you need is a personal trainer or a DVD.  There's really no equipment required, since you can punch and kick the air, but if you want some resistance, you can always add strap-on weights to wrists and ankles or get a heavy bag on a floor stand.
Yoga.  This is one of the best ways to lower your stress level and work out all the kinks that have built up during the day.  It's a good idea to take classes to start with because even the beginner-level moves can tweak your back if you're not in alignment (a teacher will shift your body into the right position).  But once you're on your way to becoming a yoga master yourself, you can definitely spread your mat on the grass in the backyard, feel the breeze on your face, and listen to the sounds of nature as you get Zen.