Contributing Author: Stacie Walker
Today's interview and featured success story for June is actually a familiar face to the Woman in Leadership community. 
Sheena Edwards of Lizzie Lou Shoes has continued to inspire me for almost two years. 
Sheena and I both live in San Antonio, Texas. It's always special treat to connect with ambitious women within my local community.
She has a thriving business that was inspired by her precious daughter!
Even though Lizzie Lou Shoes is her first business, Sheena continues to stretch her entrepreneurial wings to explore new opportunities that fit around the lifestyle of her family.
Now, it's time to begin this exciting exclusive interview to open your eyes to the reality that you CAN make your dreams come true!
Exclusive Interview with Sheena Edwards of Lizzie Lou Shoes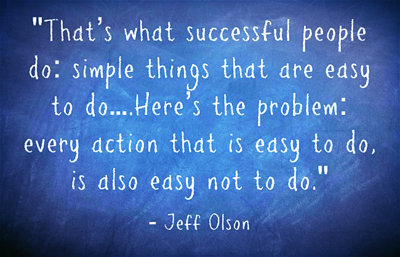 Stacie: Hello, Sheena! It's an honor to have you as our featured success story for June.
I'm excited to know what you have been up to since your last feature. Again, I know we can learn so much from you. Please, share a little background info about yourself.
Sheena: In 2009, I launched Lizzie Lou Shoes. I love running my own business, designing my flip flops and managing the manufacturing done in India.
Having my own business allows me to work my own hours and be home with my kids while also enjoying having a successful business. I've had many opportunities to expand and grow my business, but I decided to step back and analyze what I really wanted to do first.
Stacie: It sounds as if you have achieved THE dream. Why did you take a step back?
Sheena: To take Lizzie Lou Shoes to the next level, I would have to invest a large amount of capital, develop a new website, produce more shoes, hire sales representatives, and go to market, but more importantly, invest a lot more time into this expansion.
I enjoy having my own business and I would not want to go back to work full time with my kids still being young.
However, I'm not ready to invest the amount of time and money necessary to further develop Lizzie Lou Shoes right now.

Since becoming a stay at home mom in 2000, I have joined many direct sales companies, including Discovery Toys, Southern Living at Home, and a skin care company.
I've always enjoyed the opportunities to earn free products, be a part of a team and share great products with friends and family.
So when I started using NeriumAD Age-Defying Treatment (night cream developed from the patent-pending extract of the Nerium Oleander plant) and my skin saw real results from this product, I knew I was ready to join this company.
Nerium International is an amazing opportunity to make a substantial residual income and share a product that actually works with people who want to look and feel better. The company is only 18 months old and has already done over $100 million in sales with only one product!
Read More About Nerium Here
Stacie: Sheena, that sounds exciting. You are a business developer. As for direct sales, what do you enjoy about it?
Sheena: There are many benefits of joining a direct sales company, including not having to invest a lot of money or time, and not having to build up the already-established brand or develop any of the marketing tools to start my own business. 
If you are looking to join a direct sales company, first look for a product that you will love and will actually use—daily.  
Second, join under a leader in the company who is truly invested in their team's success.  
My up-line consists of women who have proven successful in this industry, and who are helping me build my business and team.  The company also provides extensive training and personal development resources.
Check out Sheena on Good Morning Texas (WFAA) in Dallas - Ft. Worth: 
Stacie: What three pieces of advice would you offer entrepreneurs starting out today?
Sheena: First and foremost, do something you enjoy because it's much easier to work hard when you love what you do.
Second, research, research, research! Don't jump into something until you have taken the time do to your homework.
Third, seek advice from family, friends, and people you admire and respect for their success, who can help guide you in the right direction.
Stacie: What ignited the spark in you to start a new business venture or to make significant changes in an existing business?
Sheena: For me, the spark was in the process of analyzing my finances and what I really want to do with my time. I love being around people and the benefits of belonging to a direct sales organization.
When I first started working with Nerium, I found immediately that I could find success in this company. I could see that, with some hard work, my business would grow organically through just sharing this truly different product with people who were interested.

Stacie: Do you believe there is some sort of pattern or formula to becoming a successful entrepreneur?
Sheena: Absolutely!
I just started reading the book by Jeff Olson, the founder of Nerium, called The Slight Edge.
A quote from his book that really hit home with me immediately:
"That's what successful people do: simple things that are easy to do….Here's the problem: every action that is easy to do, is also easy not to do."
As an entrepreneur you have to make decisions every day that will affect your success; they are easy to do, but also easy not to do. You can apply these simple disciplines in everything you do in life.
Stacie: I'm familiar with Jeff Olson and I had no idea he is the Nerium founder. I learn something new every single day.
Sheena, you have been great!
You have provided a goldmine of information in this interview to help others to achieve their current business goals. In the near future, I would love to have you as a guest on my online radio show.
If you are interested in learning more about Sheena, please connect with her by clicking on any of the following links:
Read Sheena Edwards First Featured Story on the Woman in Leadership Blog
Websites:
http://www.texasskinsolutions.nerium.com/
http://lizzieloushoes.blogspot.com/

Twitter:
@TXSkinSolutions 
@LizzieLouShoes
Facebook:
https://www.facebook.com/TexasSkinSolutions
https://www.facebook.com/LizzieLouShoes
Pinterest: 
http://pinterest.com/TXSkinsolutions/
Google+: 
https://plus.google.com/113025143574857703362
Email: 
Image Credit: Sheena Edwards