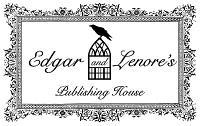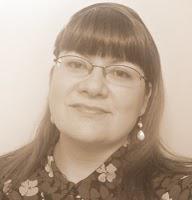 Featured Poet Gloria J. Wimberley of South Florida
Reading

Gloria

J. Wimberley's poetry is like taking a multi-vitamin for the senses. Her unique pairing of words is playful, honest and wise, a combination unmatched by many contemporary poets. While her work is thought provoking and sometimes emblematic, it is never intangible. In addition, Wimberley's whimsical moniker seems suitable as her words have the ability to engage the readers leaving them wanting more to discover.
Suffering from a paralyzing shyness as a young child, Gloria found solace in writing poetry.
Gloria is clearly a natural born writer who finds her muse through dream recall and long winter walks among other inspirations.  
'Originally from the woodsy warmth of a small town in the northern panhandle of West Virginia, Gloria J. Wimberley now lives with her husband and two daughters in South Florida where the eyeshine of gators and sky-blue "plumage" of plumbago are plentiful.' When she is not writing or reading she enjoys spending time with her family & submerging herself in the simple pleasures of gardening…preferably without the intrusion of scream-worthy "monsters" such as camel-backed crickets and palmetto bugs. Gloria J. Wimberley now teaches at Broward College in Ft. Lauderdale, which she considers a "soul-soothing gift". While Gloria prefers poetry as her primary writing medium she is known to write prose when inspired. ~By Edgar Allan Poet.com
Perennial: To the Pilgrim from the Gypsy
Our stony impassesthrough the yearshave been grown overwith fernfingers stretching greenlytowards some apex...Still-life pulsing our conversations over coffeeare muskrose moments flashing whitelike a bulb of lilliesready to settleinto the warm darknessof the soilOur words creepshadeward but do not shunthe cleansing slant of lightthat flashes in the pan-tomime of my flowering smile
Gloria J. Wimbereley © 2011
Thorna Eldritch: Shadow of a Self-Portrait
The sky burns azure
the breeze breathes brisk
wish this warlock
weather
would whisk-whisk-whisk
me away
from the everyday
tsk tsk tsk
and the twin doppelgangers
of pain and risk
(they see with cloudy-eyed clarity)
~~   ~~   ~~   ~~   ~~   ~~
If only his member
were an obelisk
to which she could pray...
ejecta to wash
the reaching
tree-arms away
...from her snowpure
sepulchered
canvas
Gloria J.Wimbereley © 2011
To view more from this writer, her work can be found in
Muse Cafe Quarterly
,
The Northern Virginia Review, Mothering Magazine,
 Moondance Magazine, Literary Mama, Tapestry, Bolts of Silk, Sparkbright Magazine, Pink Mouse Pub
,
The Southern Ocean Review, Clockwise Cat,
and on her blog, Dahlias.&.a.Chocolate.Typewriter.
www.EdgarAllanPoet.com