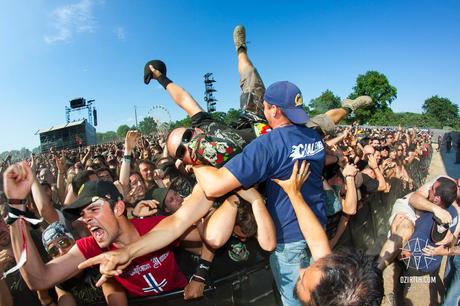 Hellfest 2014. One of the biggest heavy metal festivals of all time. This year there would be such greats playing as Iron Maiden, Slayer, Carcass, and Black Sabbath. Suffice to say, the French metal scene was aflutter with anticipation for months on end. They were preparing what was surely to be the greatest heavy metal event the nation had ever seen. I was lucky enough to work for the festival, this along with my previous work with my heavy metal blog gave me an incredible level of access. I decided to take this intimate knowledge of the festival to divulge a story about Hellfest, not just another review.
Read Part 1 Here, Part 2 Here, and Part 3 Here
Day 4-Hellfest comes to an end
So now it was time for the third and final day of what had proven to be a truly momentous occasion. I woke up fairly early and stuffed on my bright yellow Satan's Satyrs shirt before I went down to grab some tea. Today I was going to start with Satans Satyrs and wind up with the almighty Black Sabbath, what more could a guy ask for? The day started hard and fast, people knew this would be their last chance to party before the long road home and we were all pretty pumped for the madness to come.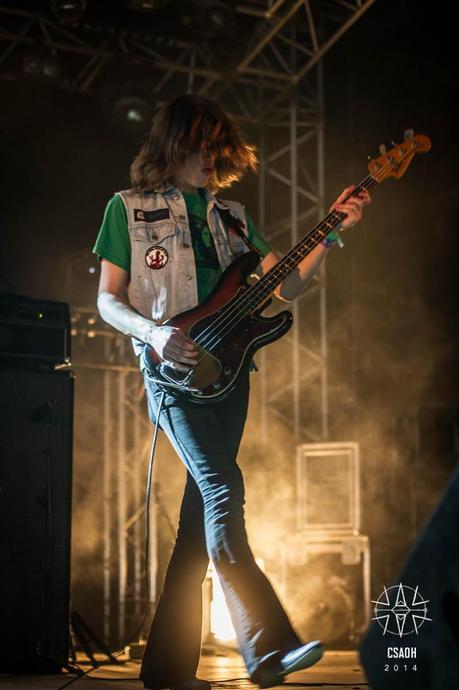 Satan's Satyrs played a simply stellar set as per usual. Their fun brand of occult old school rock and roll is never to be missed. These guys really understand what it's all about and sets like this one allow them to stand tall, masters of a world that they have founded for themselves. Steeped deep in the worship of the 60s heavy scene it was impossible to tell the band hadn't rehearsed in a few weeks. They blasted forward with a stunning live energy and seemed to get the crowd going. KK of the popular French groove metal act Trepalium fell in love at first site, to the point of providing the bands guitarist with a much sought after joint.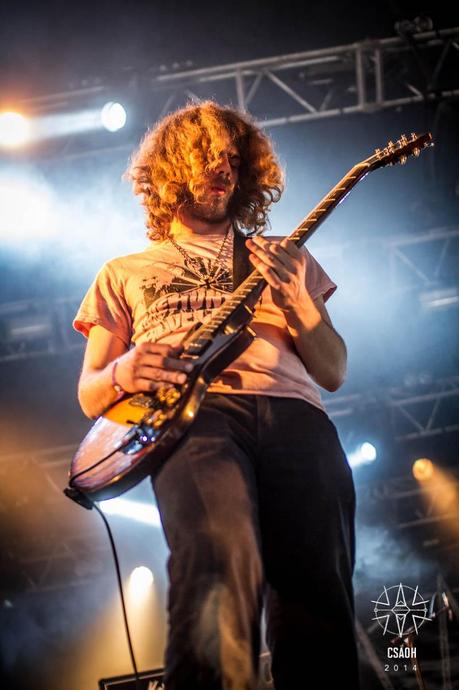 Once they were done playing we sat down for an interview (Yes, I interviewed a TON of people this weekend) and once more we got a chance to delve into what makes this group so special. They have a clear understanding of heavy music as a cosmic force and this really lets them dig in and capture the hearts of the fans. The combination of virile youthful energy with the magic of the 70s is certainly a lot to be reckoned with. Satans Satyrs understand rock and roll, and as I ate lunch with the bands drummer, Steve, I started to realize just how obsessed these kids are! It's truly impressive. Not a lot of bands are willing to go back as far and have such a manic dedication to a genre that so many of their peers seem to disregard.
Once lunch was finished I ran over to see Crowbar on the Mainstage 1. Their set was loud and riff heavy as usual. These guys really know how to play their instruments and watching them take over the stage for the second time in two weeks was an honor. Kirk Windstein is not just a showman, but a veritable genius. He understands what sludge metal is meant to be all about, and watching him command a crowd is always a treat. His large arm gestures and dominating voice make you feel immediately engaged. The fact that he remembered me was also really cool and once more set my heart aflutter. As fans screamed along to the set closer, the classic Planets Collide it became pretty clear, Crowbar may be from New Orleans, but they certainly have a solid future touring the globe for years to come.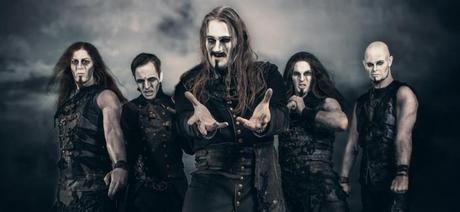 After a moment of confusion with my program, I darted over to watch Powerwolf play. Now, if anyone is a true festival band, it's these guys. Their backdrop is huge and their stage show bombastic. Watching their antics to rally on the crowd as their frontman cried out encouragement in a heavy German accent was a treat.  What I didn't know was that their keyboardist also had a prominent part in the live show, encouraging epic cries and general metal madness. Powerwolf were the second band I had ever interviewed, so watching thousands of people sing along to their songs was really cool. These guys really know how to put on a show and it makes me wish they toured the US more. But as is, Powerwolf seem content to make a living as a more bombastic version of Ghost, and frankly, I'm okay with that, the metal scene needs that kind of thing in order to thrive.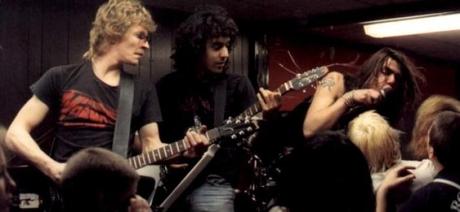 Repulsion provided another moment of that good old Hellfest magic. This time I watched from the side of the stage with members of Witch Mountain, Subrosa (And got yet another hug from Rebecca) and Satan's Satyrs. Three of my favorite bands, all of whom knew and wanted to hang out with me. You don't get cooler than that. As for Repulsion, their set was wonderfully violent, Scott Carlson is almost an American Lemmy. He roars out above the crowd with a slightly drunken swagger adding a very rock and roll feel to the music. The crazed speed of this group is not something to be forgotten and proved that Repulsion have still got it. A special highlight was when they dedicated a song to Satan's Satyrs, the members of which seemed to be really touched by the honor. In short, Repulsion was furious, brutal, and really everything I could have expected from a triumphant old school death metal band.
I had a rather special experience watching Dark Angel play, proving once again that it pays off to be nice to people I got to watch the band from the photo pit for their entire set, despite not having a camera. Turns out, I had previously shared a beer with the guy in charge of managing the photo pit and he was totally cool with me staying for the duration. This really allowed me to get a good view on the triumph that was the Dark Angel set. As they stormed through classics I was shocked at how hard Gene Simmons hits the drums. The vocal lines were stellar and the guitars vicious, Dark Angel haven't lost their spark. Watching a band this legendary play fills me with a strange mix of emotions, joy at having gotten to see them, but also sadness that I didn't know them in their heyday, and that they too shall soon pass into the void. Is this the wisdom of coming of age or simply the ramblings of a drunken teenager? I'm still not quite sure.
I had a bit of a wait now before the next group I wanted to see. I made my way over to the VIP area and sat down next to Justin from Electric Wizard as he smoked weed out of a pipe. All of the doom and stoner metal bands seemed to be together, a sort of garden party from hell. Suddenly I had been accepted into this very exclusive and noble group, if this wasn't a coming of age I don't know what is. I was almost brought to tears as I sat contemplating how much great music all of the people around me had put out. How do you even cope with an honor of this scale? Fortunately I didn't have to wonder too long because it was time for Emperor.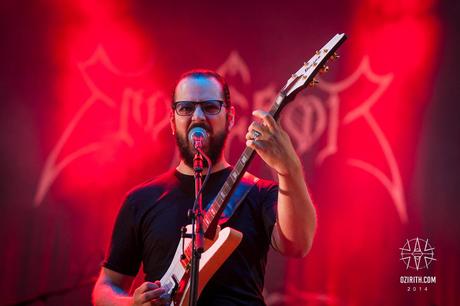 After trying to sneak backstage to Emperor with a friend in a band who shall remained unnamed for legal reasons I ended up being kicked out and then creeping around out front in an attempt to get a decent spot to see Emperor. In the end I was almost in the front row as Ihsahn roared onto the stage and led the band through all of In The Nightside Eclipse. My one disappointment was that Ihsahn seemed to encourage the mosh pit, which seems a little odd for a guy who is supposed to be a super-serious Satanist. Seriously though, moshing at black metal shows? Really? Regardless, Emperor where probably the best live black metal band that I have ever seen, and I've seen a lot. Their pyro was spot on and the playing incredibly tight. There was a very transcendent feel to their gig, and standing there as the masses screamed along was glorious. These guys have not lost their spark, and it's easy to remember why In The Nightside Eclipse is viewed as an all time classic.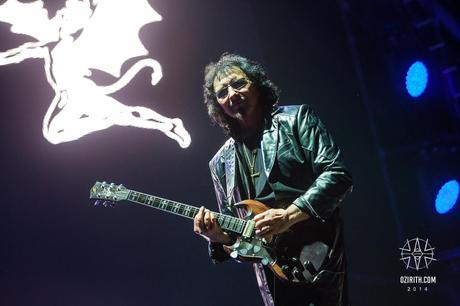 Next it was finally time for the highlight of the whole weekend, Black Sabbath. I ran about, trying to score some sort of VIP access and tragically falling. I finally made my way out to a semi-decent spot in the crowd, but was still pretty far away. Regardless, I was crying by the third song. Sure it's not the full lineup. Sure Ozzy's voice isn't always exactly spot on. But that's not what really matters to me. It's watching those guys deliver some truly colossal riffs and beautifully memorable heavy metal that will never be forgotten. Things ratcheted up to another level of madness when I turned around and noticed that I was standing next to Justin from Electric Wizard. This was perhaps the culmination of the weekends magic, watching my favorite band ever, with the singer of my favorite ever stoner metal band, who upon noticing me turned and said "Hey Matt, have you got any drugs?"
The emotions I felt after Sabbath were mixed to say the least. I was filled with joy at finally having seen the band, and I felt like I had gotten to take part in something larger than myself. That being said, if the band wraps up now, I'll be disappointed I only got to see them once. There are so many other tracks I need to see the band play live. Even though they played a lot of classics (And only two songs off 13!) there is always more Sabbath to be seen. So was it the best gig of my life? Probably not. But will I remember it forever? I like to think I will. These are the things that stick with you, heavy metal magic, and dedication to your favorite bands. There is no group in the world who compare to Black Sabbath, and perhaps it's better that way.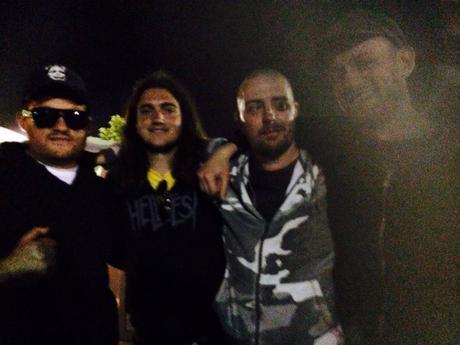 And now it was after party time! I got down to the artist lodges early enough to hang out with Conan for a little bit before they had to pull out to go on home. Paul's final words to me were that I was "A good lad" and should "keep in touch" hugs all around, but I was sad to see them go. That's what happens when you're friends with the rock stars, at the end of the day, no matter how well you hit it off, you always have to go home. This was a major learning moment for me, coming of age in this strange world of alcohol, narcotics and doom metal is not for everybody, but it's certainly interesting. The lessons learned here cannot be found anywhere else, but then again, who else but a doom metal freak would find these things applicable to daily life?
I then went back to the VIP area, stumbling around for some friends and reflecting on the changes I was going through. It was already Monday morning and in less than 36 hours I would be moved to America. It created a weird feeling, when would I see these people again? Not just dudes in bands, but also my friends from France. These are the kind of things that keep me up at night. I may very well have learned the most about myself at this festival simply by wandering around alone, reflecting on the sublime sadness that defines so much of our existence.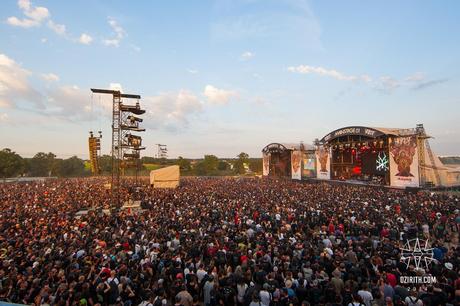 I finally bump into the guys from Downfall of Gaia and things started to rage. By this point my liver was shot, and I could barely drink. The Downfall of Gaia guys were hanging out with a seemingly insane girl from Belgium who kept threatening those around her. It was like some sort of surreal communion to cap off a weekend that could not have been better. What was I to think of it, and what would I do next? After a weekend like this how do you recover? After saying good night to those guys I wandered back to my tent, making friends with a security guard along the way. I fell asleep, aware that Hellfest was now truly over, and for tomorrow's hangover there would be no heavy metal redemption.
As featured on Indie-music.com, Examiner.com, I Am Entertainment Magazine, Antimusic.com, and recommended by countless music publications, "Your Band Is A Virus! Expanded Edition" is the ultimate music marketing guide for serious independent musicians and bands. Get your copy now.