Favorite books of 2022 so far. In January, I went to the bookstore in the market of my area and asked the shopkeeper to give me two Books Of accounts. He asked whether I am taking two for the company. I explained to him that no, I am taking these both the books for myself. He probably didn't understand my point. Maybe that's what his facial expressions were telling me. I too waited for him to ask. Maybe I wasn't sure if he wanted to know or not. After all, he also asked what did I mean by that? I explained to him in detail that, look my friend, we are experts in writing the expenses and profits of our house or our business for many years.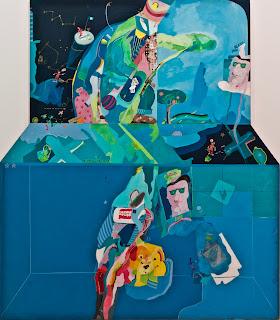 Photo credit: 
pedrosimoes7
 on 
Visualhunt.com
But apart from money, we exchange a lot in our personal life and in business. I will write only those non financial transactions of both in these two books to keep checking the debts and credits in my ideas, actions, commitments, sincerity, love, affection, self, etc. Before he asked anything else, I told him, just to change the point of view, look, how strange it is that all the other books are in your shop, they are to be read. This is the only book that we use for writing. A book for writing. And we both burst out laughing. Taking advantage of the opportunity, I came out of his shop laughing and telling him to write this money in my account, which I pay to him at the end of every month for that months purchases from him.
After taking these two books, I started thinking what other book? I thought today is a work holiday, why not have the whole family have dinner at a wonderful restaurant. With this in mind, I booked a table at one of our favorite restaurants online.
Now, after this the thought came that the design of the walls of the house has to be changed, for which different types of wall paper and paint will have to be done. So I took a wallpaper pattern book and a paint pattern book from the nearby home decorating shop.
There was a huge playground in front of that shop, across the road, in which football was being played. I thought, I would watch this for a while. The match was in a very interesting phase. The last two minutes were left and both the teams were tied. In the last few moments the player of the first team scored a powerful goal. But what? denying that goal, the referee book the player who had scored the goal for a foul. If this goal was correct, then a new record would have been recorded in the name of that player and his name would also have come in the record book. Maybe this is luck.
So, finally, the favorite books of 2022 so far:
1. 2 nos. of books of accounts
2. Jaideep books a table in a restaurant
3. Wallpaper pattern book and paint pattern book
4. Refree books a player
5. Player name missed in the record book
This post is a part of Blogchatter Blog Hop