If there's one thing that I do when I only have a little bit of time, it's revamping an existing accessory in my home.  I've done it for photo shoots, gifts, home staging…or "just because," I can always squeeze in a few moments to add beauty to an existing ugly or forgotten item!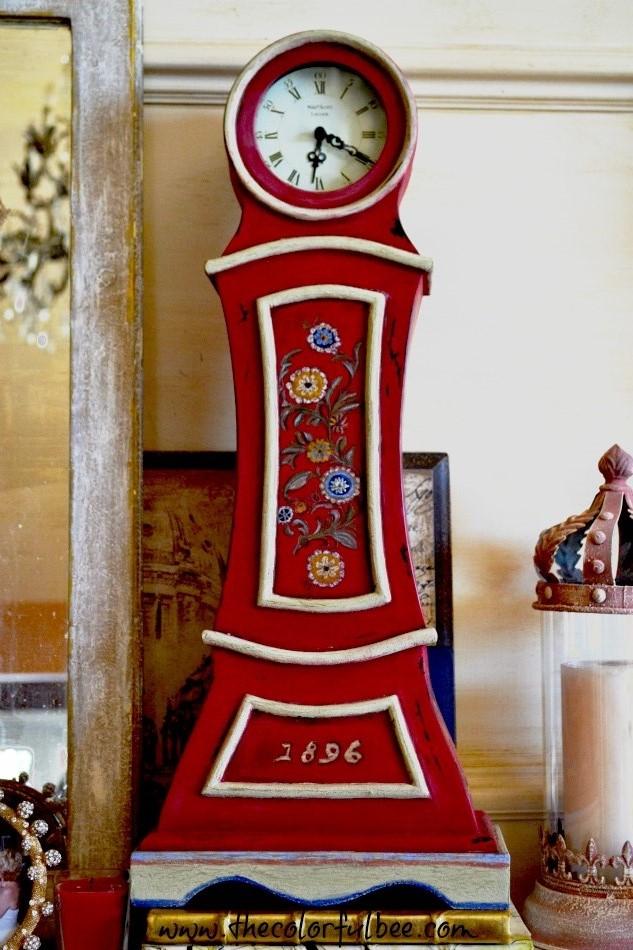 A black miniature Mora clock I found at Marshall's that I revamped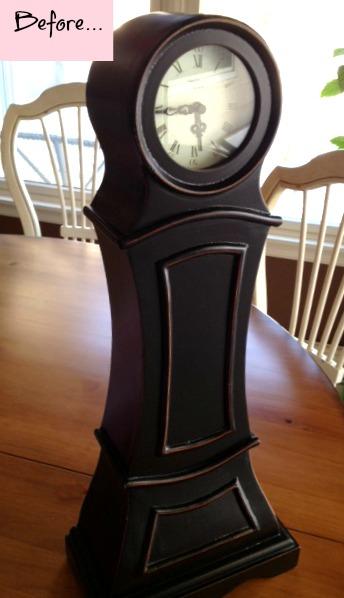 You can read how I did this miniature Mora clock transformation here.
I think it just takes some imagination, some paint and a somewhat fearless attitude (you need more fearlessness when it's something larger – like an armoire!) and you can create something amazing from something so humble.
Here are a few more things that I have transformed quickly and easily…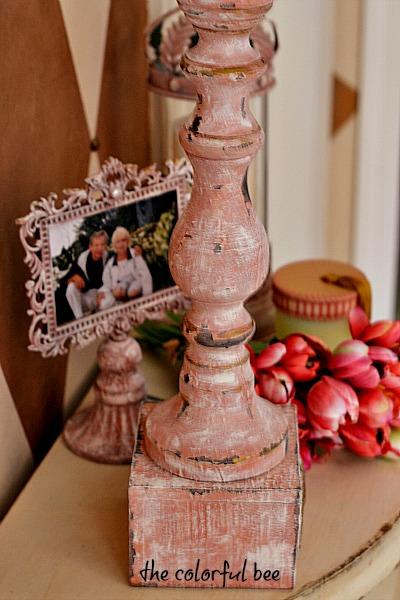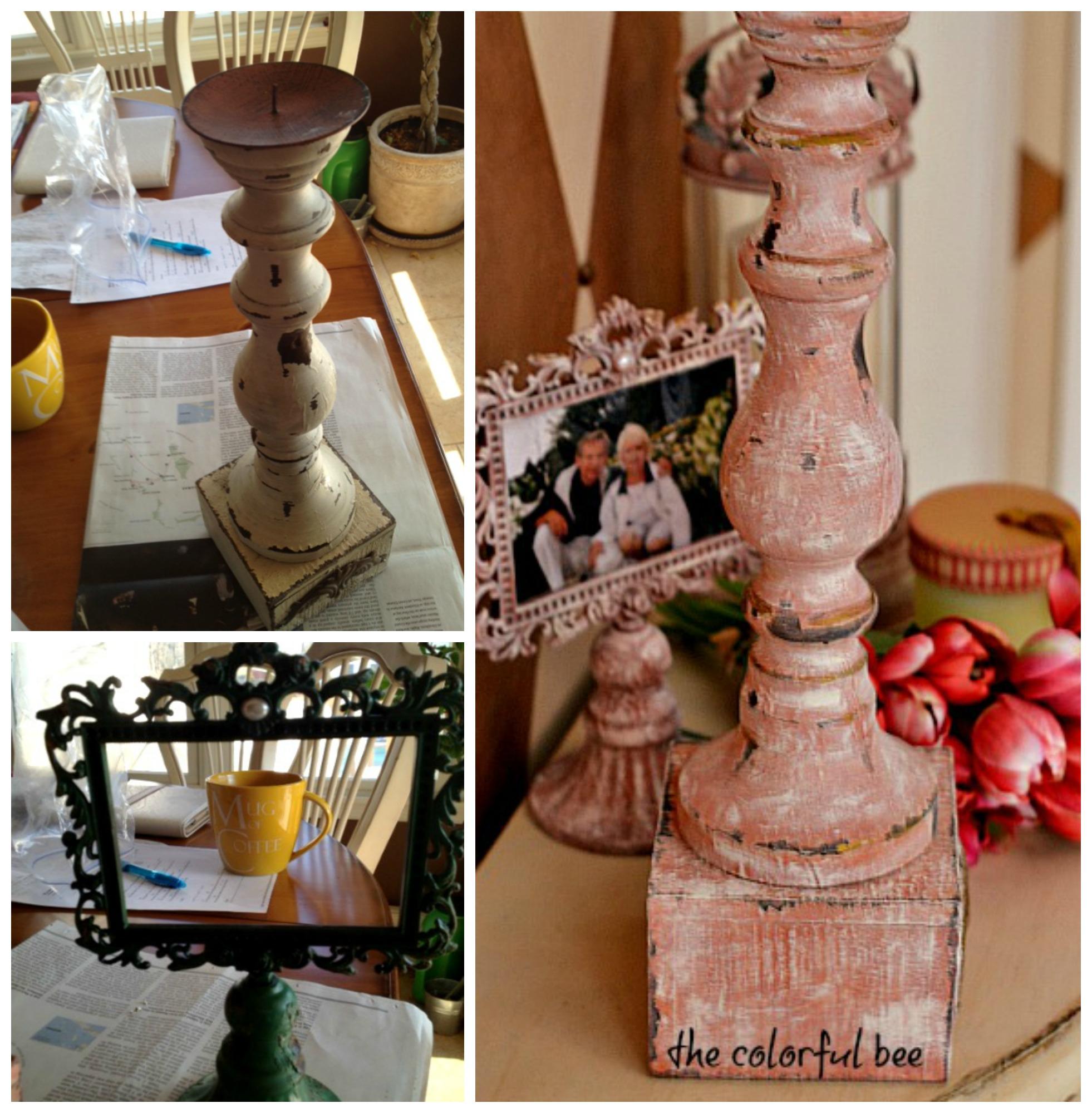 Before and After..
The candle holder and frame were inexpensive HomeGoods finds that I changed with some Annie Sloan Chalk Paint ( Scandinavian Pink as the base and Old White dry brushed over them). I think it really brought out the best in both of these items!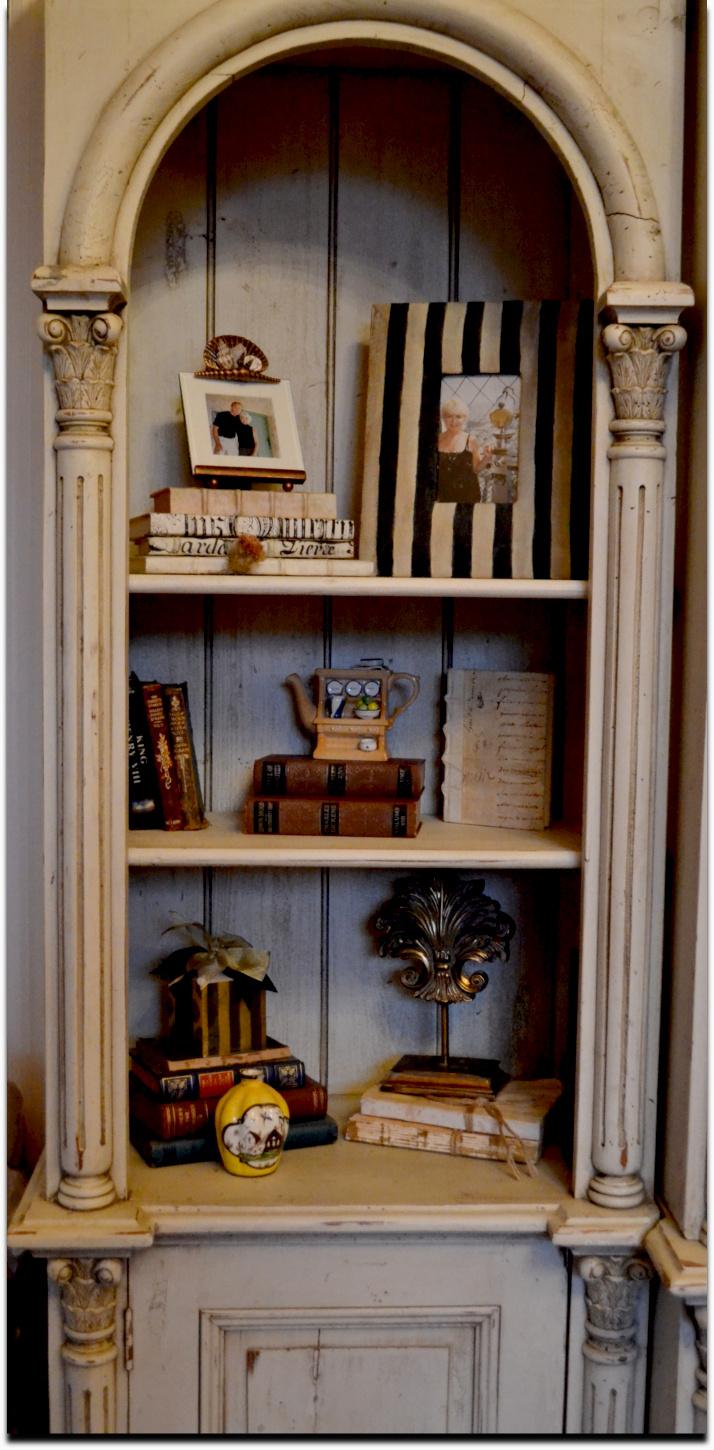 Some quick black stripes on this $3 frame helped a lot
The clearance rack frame above was so plain when I picked it up but I knew that something graphic on it could help redeem it. I painted some black stripes (and not evenly, mind you) but it gave the photo of myself at the Eiffel Tower a little Frenchiness! N'est pas? You can read about my bookcase transformation here.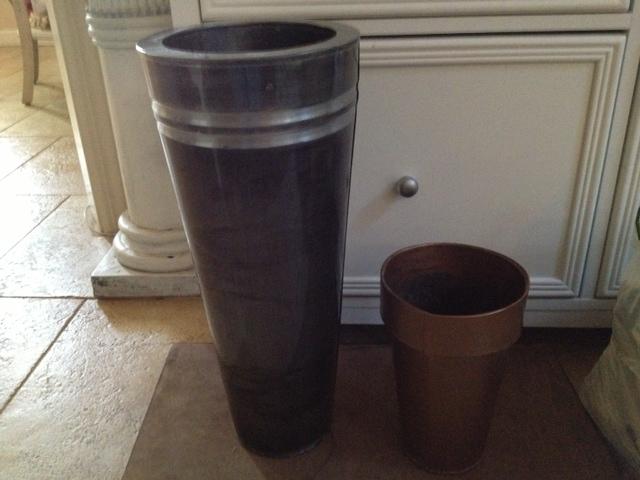 Ugly vases before…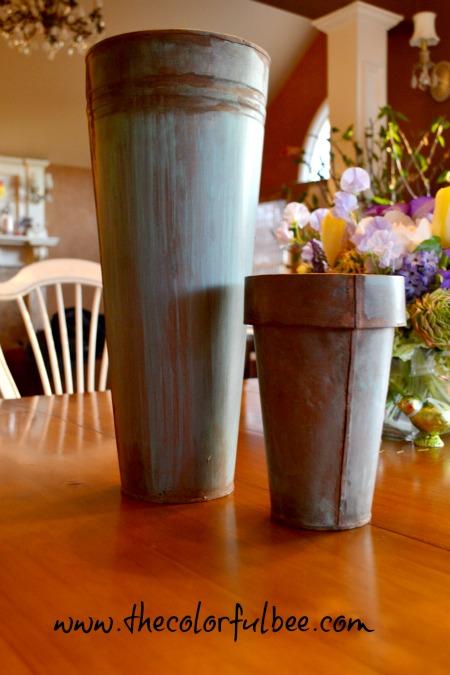 Vases after…
Vases and flower pots can be made especially unique and beautiful with a little paint and elbow grease.  I changed these really ugly vases into special items for a florist friend of mine.  It took a bit more time but I think the change was worth it…what do you think? You can read how I changed these here.
Think about the things that you have on hand or are using right now in your home – that you may be less-than-pleased with.  Frames.  How many boring, utilitarian frames are gracing your shelves, tabletops, bookcases etc.  Do you really want a plain black or boring frame surrounding a cherished photo of your baby?  Your husband?  Your wedding?  Don't think so.  So, change it! 
Keep an eye out at HomeGoods, Marshall's or Target in the clearance section that most people might pass up. Snag these – and paint them and no one will ever know that you got them for just a few dollars.  Just use some imagination and some paint…and you will be on your way to "Accessory Heaven!"