Adventure holidays, cruises and experience trips are all becoming increasingly popular with travelers. But, according to the latest data, most of us still enjoy taking a beach holiday, at least once a year. The promise of sun, sea, and sand is one that people still find irresistible. So, we know many of you will enjoy this beachwear fashion article and be able to use the advice that is included in it.
The right swimming costume
Most of you will want to be able to sunbathe, go paddling, swimming or enjoy some water sports, so you need to pack the right swimming costume. Buying yours from somewhere like Fashion World makes more sense than buying something when you get there.
Theoretically you can buy one when you get there, but, in reality, you will have a much smaller choice. Not to mention the fact that, often, the bikinis, tankinis and swimming costumes you can buy at the resort, are going to be expensive.
Before you travel, it is worth taking the time to try your new swimwear on. Make sure that it fits properly and get it wet to check that it stays in place as it should and does not chafe.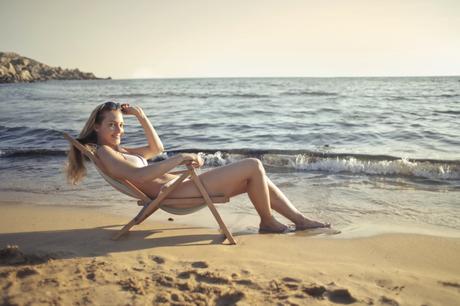 Beach shoes
If you are lucky the sun is going to shine and the sand will be baking hot. So, be sure to pack some form of beach footwear. Flip flops or water shoes are both good choices. They are really lightweight, so will not take up much of your luggage allowance and are relatively inexpensive.
A wrap or sarong
Occasionally, you are going to catch too much sun and need to cover up a bit. For this, it is always worth packing a sarong. They are surprisingly versatile items that can also be worn as a skirt, so you can enjoy lunch virtually anywhere. Understandably, many resort restaurants do not allow patrons to wear swimwear to lunch. Therefore, it is wise to pack something lightweight that can be taken to the beach and worn over the top of your costume, when necessary.
Sunglasses
With the sun glinting off the water it is essential that you protect your eyes while you are on the beach. Resist the temptation to buy cheap sunglasses. In theory, they meet the minimum standard requirements. But, in reality, they may not. You only have one pair of eyes, so it is wise to spend a little extra and know for sure that you are looking after them. This article, which has been written by the American Academy of Ophthalmology, explains what type you need to buy.
A good hat
A stylish hat with a wide brim will provide your eyes with additional protection. It will also stop your head from getting too hot and protect the delicate skin on your face.
The right bag
Key to looking stylish on the beach is a nice bag. Nobody looks good walking to the beach with a carrier. A stylish bag that is big enough to carry your towels and everything else you need is a far better option. Just be sure to choose the soft kind that can easily be packed away into your suitcase.
More holiday fashion tips from us
If you would like some more travel fashion tips, take a look at the post we wrote, late last year, on exactly that subject. To do that, all you need to do is to click here.