Calling ALL parent's, shopaholic's, fashionista's, bargain hunter's- HECK CALLLINNGG ERRBUDDY…
There are always events I attend that totally pull at my heartstrings, and in this case there was a time I was fighting back tears.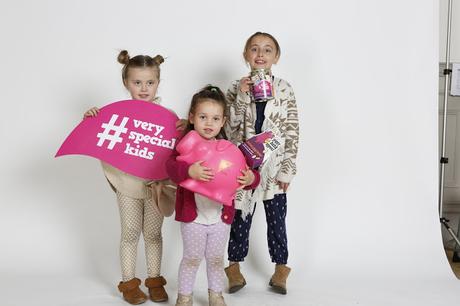 Being a Mum myself (to two very healthy girls, thankfully) I couldn't imagine the pain and torture a family would have to go through having a less then healthy little one let alone one with a life threatening illness.
Very Special Kids
support families caring for children with life-threatening conditions.
Very Special Kids
is Victoria's only children's hospice and supports over 900 Victorian families – free of charge. So in order to keep the hospice on it's feet they need to find ways to raise $7million dollars each year, which is massive. But if you ask me, if everyone gives a little it will add to a lot at the end of the day.
Sadly, many of the children supported by
Very Special Kids 
will not reach adulthood. For me this one sentence chills me to my absolute core, as I could never ever imagine having to bury my child, they are meant to bury me. And I cannot even imagine the pain and suffering anyone has to go through knowing that their little one might not wake up tomorrow.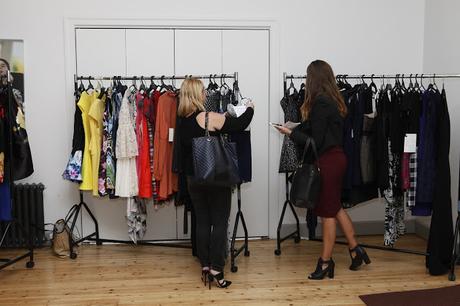 Last night I was invited to VIP Fashion bloggers night hosted by Very Special Kids, previewing all that will be available at the Fashion Sale.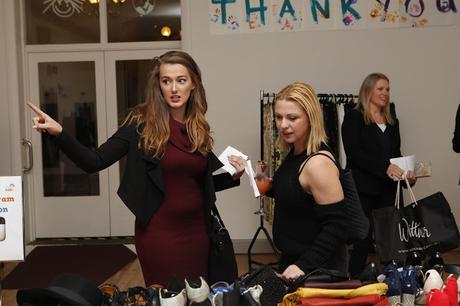 All the clothing supplied for the VSK Fashion Sale has been donated from top Australian and European brands will be on sale at up to 90% off the retail price.I got to see first hand some of the pieces from Portmans, Rider, Lee, Dotti and a whole lot more that I wish lived in my wardrobe. I was absolutely dumbfounded at just how small the price tags are; you WILL definitely snatch up a bargain or many bargains.
Jess Dempsey(
www.whatwouldkarldo.com
)
a few years back put her hand up to become the Fashion Sale ambassador as she has a huge presence in the fashion industry as well as the blogging world. Being a Mum herself she makes for the perfect ambassador.
On the night we were able to change into pieces and have fun with styling- big thumbs up to Jess Dempsey for helping style me up. Here are some of the ensembles I came up with, pretty proud with them if I do say so myself.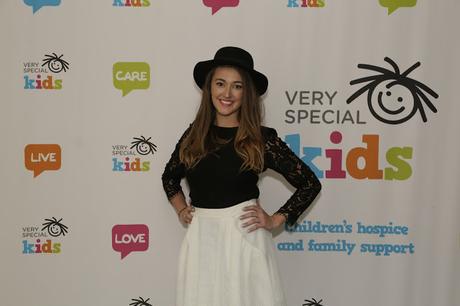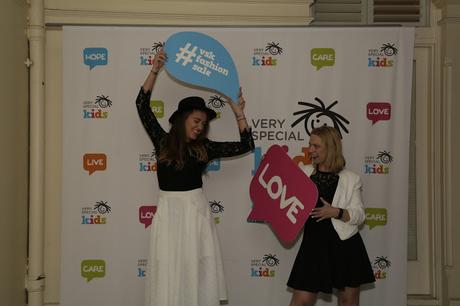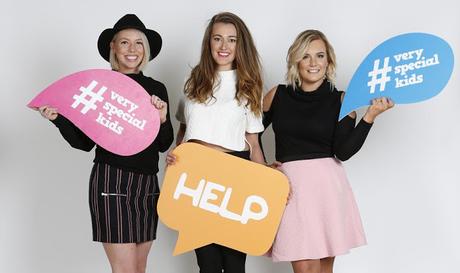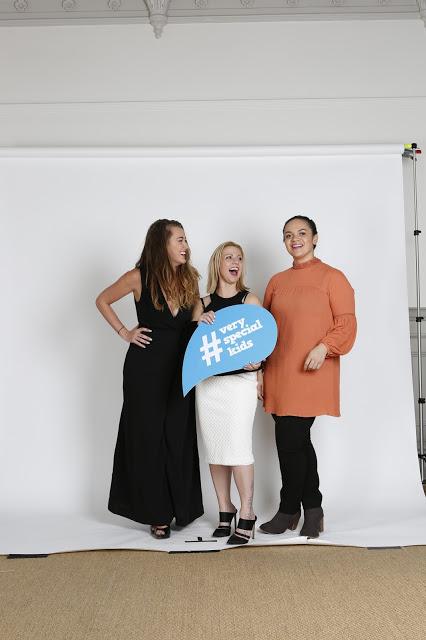 I will be at the sale, and cannot wait to snatch up some great buys and much needed new additions to my wardrobe
J
Sorry not sorry credit card!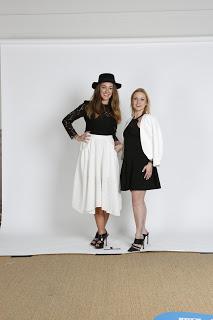 IMPORTANT SALE INFO
•Payments can be made with cash, eftpos and all major credit cards (excluding Amex and Diners). ATMs are located close by on either Glenferrie Road or High Street
•Disabled access is provided via the main entrance to Malvern Town Hall
•Prams are certainly welcome but at peak times the aisles can become congested and a baby carrier (if appropriate) might be easier. Prams can be parked in our foyer area. We ask that shoppers with prams are mindful of not cutting off access to clothes racks.

For more information please head to - http://www.vsk.org.au/events/fashion-sale/