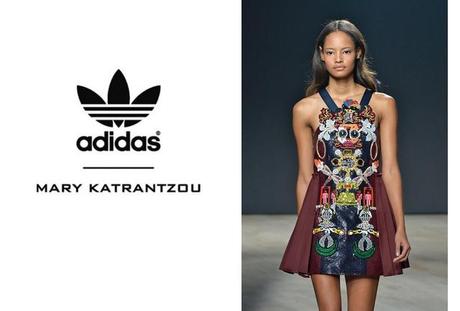 Hello Gorgeous! Designer Mary Katrantzou announced a collaboration with Adidas. The launch is slated for November–this collaboration will be long-term and will include clothing and footwear. Are you excited?!
"I'm really excited to be working with Adidas on a line of apparel and footwear," Mary stated, "I grew up, like so many other kids around the world, wearing Adidas sneakers and I'm really excited about bringing my vision to such a global brand. They have a fantastic heritage and their ability to innovate in sportswear makes them the perfect partner for us to work with in this market."
"The collaboration between Adidas and Mary Katrantzou merges the exceptional talent of one of the most interesting designers from sports, pop, music and fashion," Schoenberger Global Creative Director said. "I admire Mary's extraordinary sense of printing techniques, colours and silhouette that will bring another amazing aesthetic to the Adidas Originals women's collection."
Gorgeous, what do you think of this collaboration? Do you wear Adidas?
Stay Gorgeous!
Source: Vogue