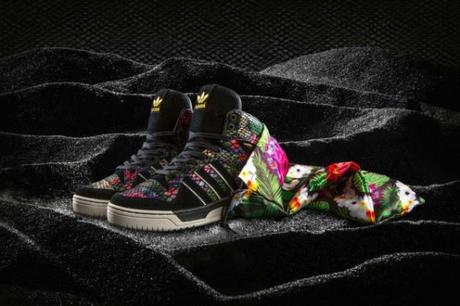 Hey Gorgeous! Big Sean has collaborated with Adidas for the third time. "Every sneaker, I want to have a cool theme to it and tell a deeper story. We're working from that perspective and Adidas definitely helped conceptualize it. I've always got to come with something new and fresh. I'm going to keep it me and keep it Detroit, and have fun with it."
This year Big Sean will feature a Hawaiian print on the classic Metro Attitude Hi, a sneaker made popular by Run DMC and Patrick Ewing way back in 1986. The sneakers were released on September 13, 2014 and features the same snake-skin leather that was in Sean's first two collaboration, but this time there's a bright pop of floral color.
Gorgeous, thoughts? Let me know in the comments.
Stay Gorgeous!
Source: Style Blazer