Fashion designers are and have always been among the big tastemakers of the world. They can "sniff" what's going on around them and offer their take on the state of the culture through their clothes and accessories. Some designers are focused on the artistic aspect of fashion, others on the practical aspect, while some make a balancing act, placing themselves in the middle.
In the end, fashion designers are the ones who make fashion, both literally and figuratively.
This is why we have put together a collection of great quotes from designers, who defined, described and commented on what fashion and their relation with it are.
Every person reading these quotes will identify with at least one of them and use it as inspiration in their life.
Here they are:
"Before you leave the house, look in the mirror and remove one accessory." -Coco Chanel
"Walk like you have three men walking behind you." -Oscar de la Renta
"I don't design clothes. I design dreams." -Ralph Lauren
"Fashions fade, style is eternal." -Yves Saint Laurent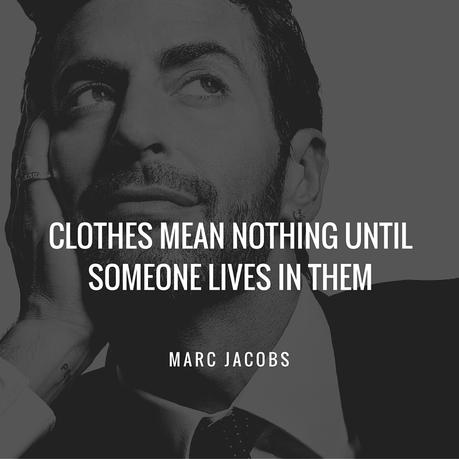 "Clothes mean nothing until someone lives in them." -Marc Jacobs
"Don't be into trends. Don't make fashion own you, but you decide what you are, what you want to express by the way you dress and the way to live." -Gianni Versace
"Luxury is the ease of a t-shirt in a very expensive dress." ―Karl Lagerfeld
"Elegance is not standing out, but being remembered." -Giorgio Armani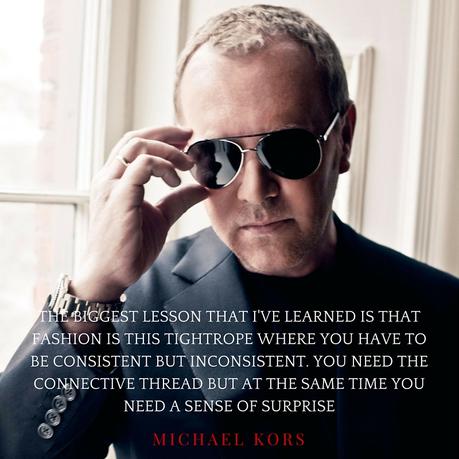 "The biggest lesson that I've learned is that fashion is this tightrope where you have to be consistent but inconsistent. You need the connective thread but at the same time you need a sense of surprise." -Michael Kors
"The customer is the final filter. What survives the whole process is what people wear." - Marc Jacobs
"Shoes transform your body language and attitude. They lift you physically and emotionally." - Christian Louboutin
The world of fashion is highly complex and one of the greatest things about it is that there really is room for everyone. Fashion is all about finding your point of view and your group and developing your creative sense and means of expression in a natural and elegant way.
Fraquoh and Franchomme
Further reading:
20 inspiring quotes about lifestyle
15 Great Quotes about Attitude
A great collection of menswear quotes Quotes in images 17 fashion tips from designers
P.S. We want to hear from you! Which quote was your favorite? What is your definition of fashion? What is your personal saying about it? Share your feedback, questions or thoughts in the comments below! For more articles on style, fashion tips and cultural insights, you can subscribe to Attire Club via e-mail or follow us on Facebook, Twitter or Instagram!