"When my Azzedine jacket from 1987 died, I wrapped it up in a box, attached a note saying where it came from and took it to the Salvation Army. It was a big loss."
- Veronica Webb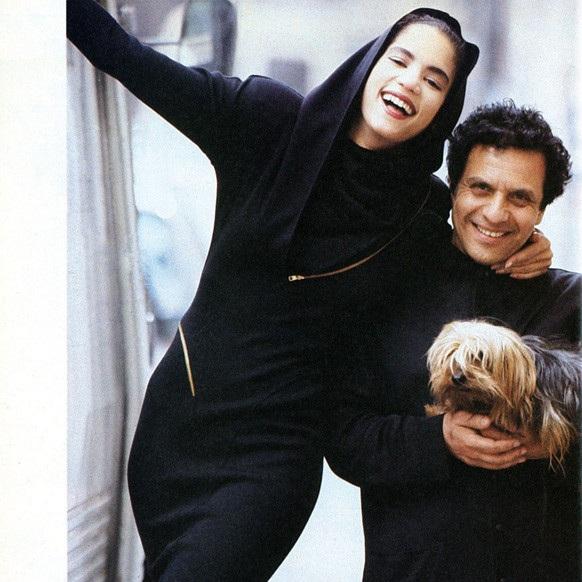 Veronica Webb and Azzedine Alaia circa 80's
I'm sure that Veronica's love for the jacket was multi-faceted.  She was a model for Alaia in the 80s, so I'm sure the jacket had sentimental value as well as function. Sadly, I don't own an Alaia from the 80s but I have several jackets that I've owned for years and wear over and over.  A jacket can elevate a t-shirt and jeans to something fancy. It can give a basic outfit polish.  It can be a statement piece. In short, my love of jackets is endless. I've even done a jacket DIY post.  My love of jackets is definitely obvious.