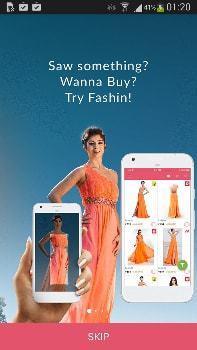 These days, there's no shortage of websites and apps where you can shop for the latest fashion. So much so that it is no longer enough for these ecommerce platforms to just sell the latest fashion. They need to offer something different and unique to rise above the competition. For example, Limeroad offers the fun and facility of creating and checking out style scrapbooks. We have Roposo which sells latest fashion but is also a social network. Several websites and apps offer cashback to lure the customers. Moving forward in this race, Fashin has launched with a unique offering.
Fashin app has been developed by the Gurgaon-based artificial intelligence startup, Staqu. It is powered by machine intelligence, deep learning and NLP and has the capability to find the products matching those seen in latest Bollywood videos and uploaded images and pull them out from various ecommerce websites, with price comparison.
Here's what the Fashin App offers: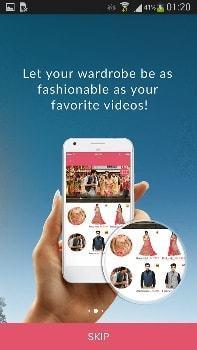 Bollywood Fashion from Videos:
The biggest highlight of Fashin is that it allows users to find clothes matching the latest Bollywood fashion. That is, it helps users buy products similar to those seen in Bollywood videos. The app currently hosts over a 100 latest Bollywood videos. These include songs and movie trailers. Currently, it has only Bollywood YouTube videos from 2014 onward. But if you love the latest Bollywood fashion trends, you'll find plenty of that here. The videos can be sorted using categories like Ethnic Festivity, Party Perfect, Date Ready, Trending and others.
To find the product of your choice, just play the relevant video. The app will recognize the clothes shown in that video and show you similar options. I can't say that it brings out clothes that are identical to those worn by the Bollywood stars. But it works quite well in matching the colour and style.
Currently, there's no option of uploading a video of your choice using a YouTube link. But the app does allow users to request the addition of a video that isn't already included in the Fashin database.
Match with images:
Fashin app also allows users to upload an image and find products matching it. For example, if you want a dress similar to that worn by Katrina Kaif in some movie. Get the image from Google and upload it on Fashin. The app will quickly show you similar products available at different ecommerce websites.
There's also an option to click a picture and upload it to Fashin. So if you come across some particularly desirable dress in a party, just click its picture and let Fashin find it for you.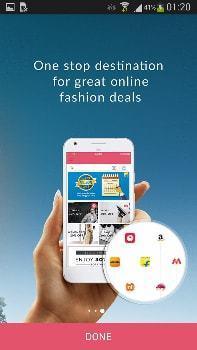 High Soaring Fashion Deals:
The homepage of the app also shows the latest ongoing deals at various websites. It aggregates the discounts offered by different ecommerce portals and then sorts them under different clothing options like Jackets, Pullovers, Jeans, dresses, Shoes, , etc.
User Interface:
I found the user interface quite pleasant and easy. It was fun browsing through the latest deals. The homescreen showcases latest videos and trending deals. The Menu bar can be accessed by tapping on the button at top left corner. While browsing the products, dynamic options appear at the top. These include options like High Neck, Shirt Collar, Mini, Maxi etc. The available Filters include Brands, Prices, Discounts and stores.
When a product is opened for detailed view, the information displayed includes product description, price and discount. The logo of the ecommerce website selling the product is also clearly visible. There is also an option to tap on a button and view other similar products. When the Buy Now options is clicked, the user is taken to the related ecommerce website or app where the purchase can be completed.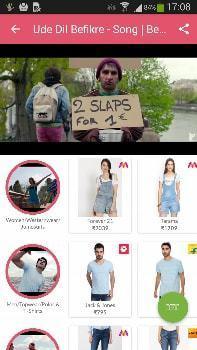 Price Comparison:
As the app displays similar products available at several websites, it is easy to compare the prices and see where the desired product is available for the best price.
Availability:
Fashin app by Staqu is available for free download for Android and iOS devices.
Review of Fashin App:
I found the app very interesting and useful. It ran smoothly and made it fun to discover the latest Bollywood trends at the cheapest prices. If Bollywood fashion is your craze, Fashin app is worth giving a try. Fashin can not boast of being able to find 'identical' matches because those probably don't exist in any ecommerce website. But it can help you find products in similar style and colour.