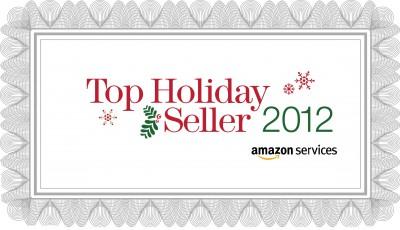 Fascinating Diamonds is proud to announce to you, all our dear customers that your
continued faith and trust in us has made us the recipient of a prestigious award of being one of the Top Holiday Seller for 2012 by Amazon.
We would like to thank you for your continued love and support in ranking us amongst
the top 25% sellers in Amazon. We have also received much accolade in being excellent in customer satisfaction. Your continued love and support is our key to the top.
About Fascinating Diamonds:
Established in 2003, the company has developed into a market leader within a short
span, since its entry into the diamond industry. Headquartered in the heart of 'Midtown
Manhattan' – The Diamond District, New York, Fascinating Diamonds is a prominent and
trusted name in the world of certified loose diamonds and fine jewelry.