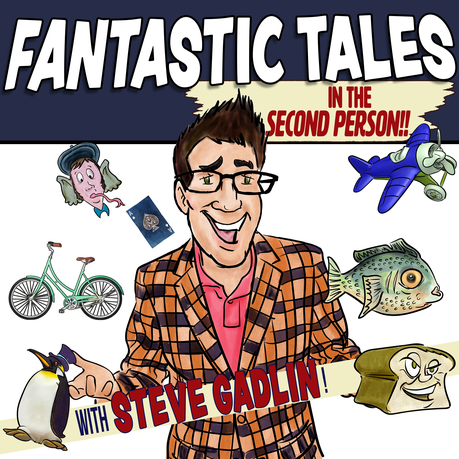 Steve Gadlin of I Want to Draw a Cat for You fame has always been extremely funny and original.
http://iwanttodrawacatforyou.com/   His sales pitch went down in Shark Tank history!
Now he's getting into podcasts in the second person singular and plural! You don't just hear about someone else living inside of a TV set - you do it! You don't live through a character to experience jumping out of an airplane - you do it! And being the non-conformist that he is, episode two is on top of episode one. Why not? This is no time to be anal.
Fantastic Tales in the Second Person link!
Oh and by the way, besides his cat drawing business, Steve has moved into a new species. Selling raccoon.....um... raccoon...boy part bones...oh, Hell, I'll spit it out...raccoon penis bones in little plastic tubes. Anyway, if you know about Steve and think he's squirrely, this video takes the cake! Steves's unorthodox new venture.