Fantasia and husband, Kendall Taylor got married the "right way" over the Christmas holiday.  Fantasia broke the news on her social media accounts, dressed in a beautiful  gown adorned with jewels.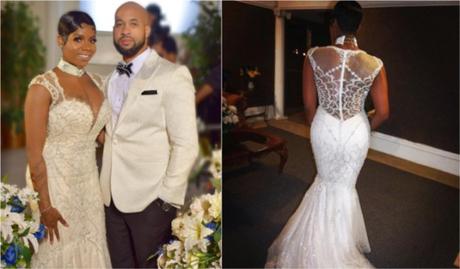 "I Love You so much that I'd do it over and over and over again!" Fantasia posted on Christmas Day. "When I met You, I just never knew!! It's almost like I may have known you in another life. Like this love has happened before and that's how it works so well between us because we've been here before. 
 So we did it AGAIN!! The right way.. so….Yes I DO
#Love#shareyourlove
We're not sure what Fantasia meant by "the right" way, but we have a call into the singer's camp to find out.
Congrats again to Fantasia and Kendall!!!!!