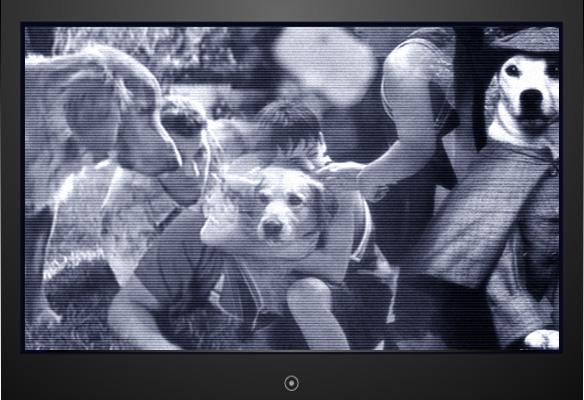 Famous Dogs from TV and film (left to right) Duke, Buddy and Soccer | Haus Of Paws Blog


by Roger Kethcart from cable.tv
Over the years, many dogs have found their way into the hearts of TV viewers. We just can't get enough of these dog celebrities! Sure, there are plenty of Internet cats, but nothing quite beats these famous TV dog actors and Internet sensations. Whether these furry guys are from the past or present, they have a way of sticking with us. 
Let's take a look at some of the most famous dogs from TV and film, how they got to be so famous and why we love these dogs so much.
Buddy the Golden Retriever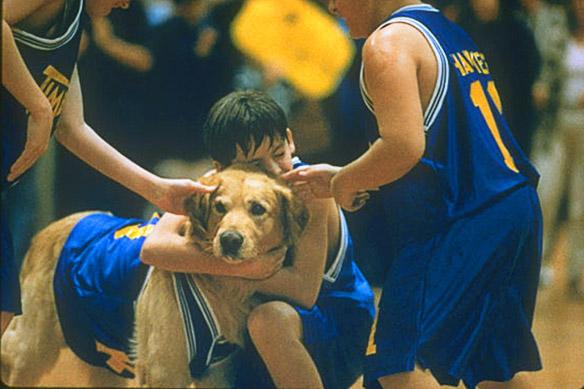 Buddy with his co-stars in Air Bud | Walt Disney Pictures
Where you know Buddy:
 Full House and Air Bud
Why we love Buddy:
The real-life Buddy started out as a stray, then overcame everything to become one of the most famous dogs of the 90s. Buddy first hit the TV screens in 1989, playing the Tanner family dog, Comet, on Full House.
Buddy was also the inspiration behind the 1997 movie Air Bud, where he played himself and showed off his impressive basketball playing skills, like in this clip. 

Air Bud inspired more sports-playing dog movies, including football, soccer, baseball and volleyball, as well as the Air Buddies series about Buddy's puppies.
Uggie the Jack Russell Terrier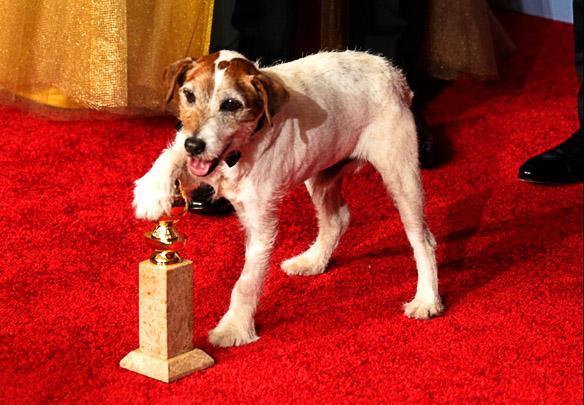 Uggie the Jack Russell Terrier at the Golden Globes | Getty
Why Uggie is so famous:
 The Artist and Water For Elephants
Why we love Uggie:
Uggie's won awards
for his role as Jack in the silent film The Artist, including the Palm Dog Award for Best Canine Performance at the Cannes Film Festival in 2011 and the Golden Collar Award for Best Dog in a Theatrical Film in 2012.  In June 2012, Uggie became the first dog to have his paw prints put in cement on Hollywood Boulevard. He's been on Live With Kelly and Michael, The Graham Norton Show, and did tricks on The Ellen Show.

Soccer the Jack Russell Terrier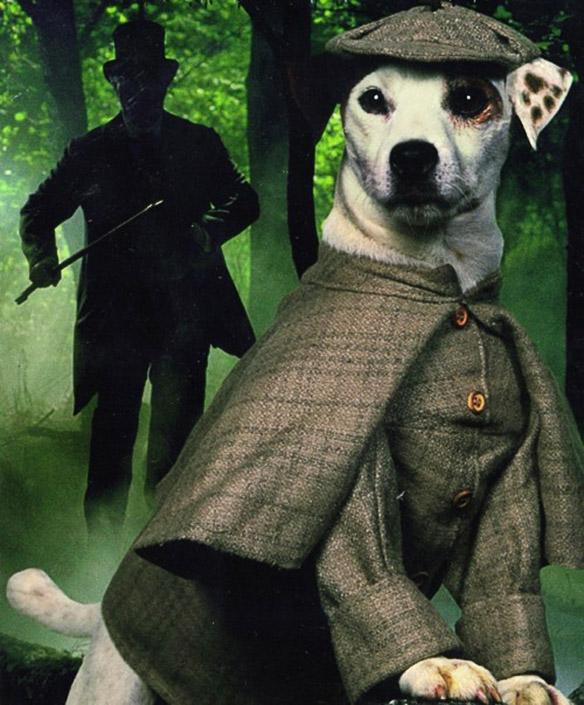 Wishbone the Jack Russell Terrier |  Big Feats Entertainment
Where you've seen Soccer:
 Wishbone
Why we love Soccer: Wishbone was one of the biggest children's series of the 90s, and Soccer starred as Wishbone in nearly 50 different episodes. Each episode took Wishbone and his human, Joe, on fun and educational journeys based on some of the biggest literary stories, including Romeo and Juliet, The Hunchback of Notre Dame, Robin Hood, Treasure Island and more.
You can still catch Wishbone reruns on some PBS affiliates and on VHS tapes. If you grew up in the 90s, you remember learning these stories, and you'd still be excited to ask, "What's the story, Wishbone?!"
Duke the Golden Retriever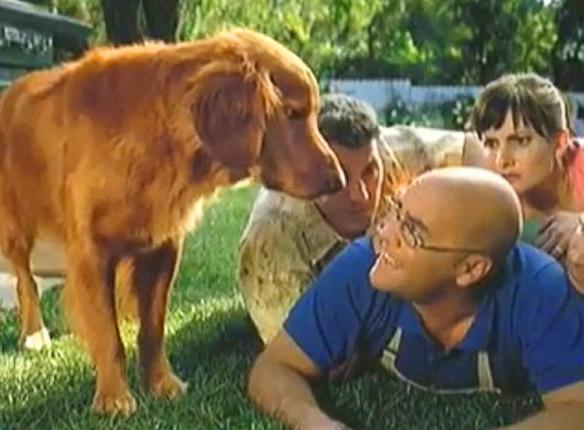 Duke from Bush's Baked Beans Commercial | Bush's Baked Beans
What Duke is famous for: Knowing the Bush's Baked Beans secret recipe
Why we love Duke: You probably see the Bush's Baked Beans commercials all the time on cable.tv, where the family dog Duke tries to spill the secret recipe beans to everyone. As far as talking dogs go, Duke is one we'd definitely like to chat with.
The character of Duke is based on the family's real dog Duke, and he has been in commercials since 1996. Here's a football-themed Bush's Baked Beans commercial starring Duke from 2011.
Denver the Guilty Dog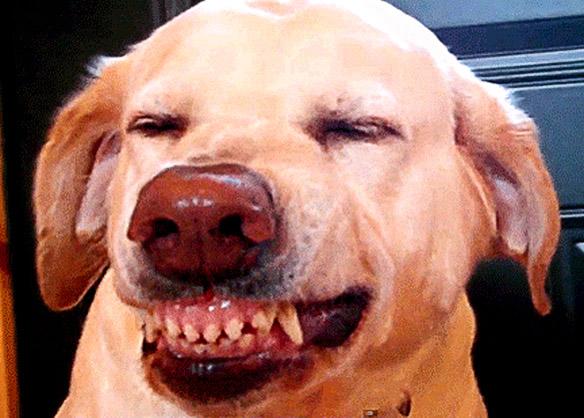 Denver the Guilty Dog | YouTube
What Denver is famous for: Being Denver the guilty dog and eating the kitty treats
Why we love Denver: Denver became an Internet sensation in 2011 when her owner posted this video on YouTube – one of the dogs ate the kitty treats, and it's easy to tell who did it. Two years later, and the original video now has over 25 million plays, and Denver has  been on Animal Planet's Bad Dog, Good Morning America, Fox News, Inside Edition and more. Denver's guilty grin has made her one of the most famous dogs of all time.
From Denver to Buddy, these dogs are some of the most famous four-legged celebrities of the past few years. Which other furry stars else would you include?