Want to protect your children's on mobile devices? Use FamilyTime; it is the best parental control app available in the market.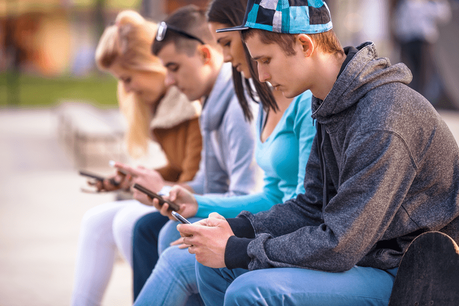 Our children are digital natives. Many of them control mobile devices better than we do. But the fact that they are so familiar with these technologies means that they are also exposed to risks that we must take into account, and we must protect them, always without unnecessary alarmism.
The first step we must take, without a doubt, is education. We must show them the proper use of these technologies to make a correct usage, for example, do not share photographs or personal information.
The second step is, of course, to put all the necessary means to avoid the dangerous situations, which means, using cell phone parental control apps to monitor and manage their device usage.
Since it is inevitable that kids, especially the teens and preteens require to keep a cell phone with them, therefore, parents need to take steps to ensure the positive use of mobile devices without depriving them of the technology.
Installing cell phone parental control app allows parents to ensure the safe use of technology. Among the list of popular cell phone parental control apps, FamilyTime is the one on top.
FamilyTime app comes with fantastic features. FamilyTime cell phone monitoring app lets parents monitor the contacts (with all details saved in the contact book), text messages (just as the communication thread appears on kids' phone) and call logs (for dialed, missed and received calls) on their kid's mobile device and view the call logs. It also allows parents to track the location of their kids and to know about their whereabouts.
The app even lets parents view the list of apps installed on their kids' device and see their related information such as the date of installation, version of the app being used, the category the app falls in, etc. Not only this, you can put any unwanted app such as dating apps in blacklist to restrict your children from using that app.
It also enables parents to temporarily lock down their children's phone to keep them detached from their phones for a while. There are bundles of other features too, that help parents in some different ways, such as location tracking, web monitoring, managing screen time, teen driver safety and alerts, etc.
Do you want to give this app a free try? You can! Download the app now from the app store (Android | iOS) on your phone.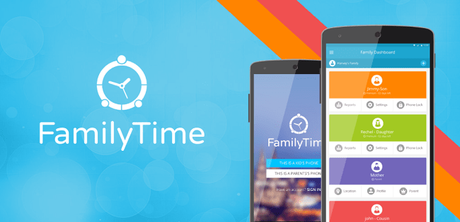 Despite all the existing applications and adjustments, the best tool to avoid risks to our children is common sense. We are the adults responsible for teaching our children the correct use of these wonderful digital tools.
So, take a step and contribute your participation in making the digital world healthy for your kids. Happy Parenting!
I would love to read your thoughts about this best parental control app in the comments.