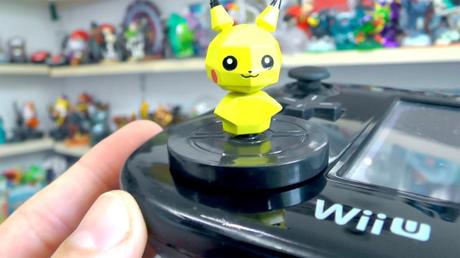 amily Gamer TV have a new episode of their Weekly News show out, ready to keep you updated on all the goings on in the world of videogames. This week, Jordan takes a look at the reveal  for new Disney Infinity 2.0 and Skylanders Trap Team, the new NFC figures for Nintendo, and new Rovio iOS game Retry. Plus all the latest positions in the PEGI chart.
The biggest piece of news from this week is the reveal that Disney Infinity 2.0 can be DLC instead of a whole new game. If you own Disney Infinity already, instead of buying a new game and starter pack for Disney Infinity 2.0, you can instead download the Marvel Super Heroes section of the game as DLC, 'upgarding' your Disney Infinity 1 to version 2.0. Then all you need to do is buy the Marvel figures, and you have the full Disney Infinity 2.0 without paying for the full game over again.
Check back every week for the latest and greatest rumours and headlines in family gaming news. And if you loved this video, follow us on Twitter for loads more amazing stories and gameplay footage, and subscribe to Family Gamer TV on YouTube.