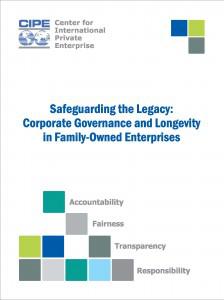 Dr. Daud had a lifelong dream of building a hospital in Pakistan, which originated from a promise he made to his ailing father. He built Maryam Memorial Hospital with the vision of "providing the best health care service at the most economical cost possible, thus broadening the base of health facilities for the people of Pakistan."
Professional measures have helped the hospital develop a reputation as an institution of quality healthcare rather than as an oversized family clinic. There is an established system to document decisions and procedures related to professional ethics and practices. All staff members, including the new hires, are required to adhere to all 35 policies and procedures. It has helped develop organizational norms and a culture of accountability that can withstand staff turnover and external pressures.
Such professionalism was part of a deliberate effort to institutionalize the entity and downplay its connection to the family. As Dr. Daud's son and partner in running Maryam Dr. Shimail noted, "Corporate governance has been the key to our success, as sticking to business ethics has resulted in carving out our identity. People trust us, for we watch out for their interests at all costs."
In 2006, when CIPE initiated its work in Pakistan, one of the major initiatives was to introduce the concept of corporate governance in family businesses to help them be more sustainable. Maryam is just one example of that.
In the last five years, CIPE has been working with the Pakistan Institute of Corporate Governance and the Institute of Chartered Accountants of Pakistan to promote corporate governance among family businesses. After the launch of the Corporate Governance Guide for Family-Owned Companies in 2007, CIPE started direct engagement with family businesses across Pakistan in cooperation with regional chambers of commerce. As a part of that work, CIPE conducted one-day workshops focusing on directors, particularly those belonging to the second generation (and beyond) of family business owners.
Over 150 families have gone through the program, hosted by chambers of commerce in Karachi, Lahore, Rawalpindi, Islamabad and Faisalabad.
Traditionally Pakistani family-owned enterprises were unwilling to publically share information about how they operate their businesses. As a result of this continued work with family businesses, in mid-2010 when CIPE wanted to conduct case studies on corporate governance in family businesses, four companies volunteered to share information about their business structure and state of corporate governance. The case studies have just been published in Safeguarding the Legacy: Corporate Governance and Longevity in Family-Owned Enterprises. Maryam is one of them.
In the other cases, the family business of Mr. Siddique Sheikh combines respect for older generations with independent divisions each managed by a different family member to create a structure designed to be sustainable and flexible enough to adapt as needed; strong and early commitment to corporate governance allowed National Foods to become a prime source of employment for talented workers outside the founding family; and in the case of Ismail Industries Ltd., three brothers who had experienced a loss of a previous family business due to poor corporate governance started a new and growing venture on a foundation of good corporate governance.
As Moin Fudda, CIPE-Pakistan's Country Director notes in the preface, "This publication will be used as a reference to provide corporate governance guidelines for the 50,000 family-owned businesses in Pakistan."