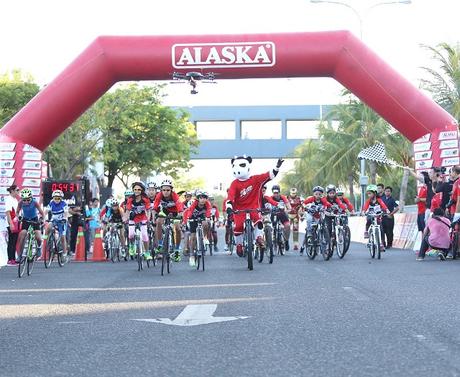 Another iteration of Alaska Cycle Philippines was set to gather families and friends for an even bigger and more fun cycling challenge last May 15 to 17 at the SM Mall of Asia Complex, Pasay City.
From children as young as two years old to parents and grandparents, Alaska Cycle Philippines openened its doors once more to cyclists of all ages and abilities in its quest to promote proper nutrition and a healthy, active lifestyle. Whether you own a bike or not, you can participate in this year's challenge and enjoy pedaling on a closed road manned by race marshals and protected by safety barriers.
This year's race was divided into even greater categories: A 100m/500m Tricycle Ride for young children ages 2 to 5, the 5.5-km Kids Ride open to children ages 6 to 10, and the 30-minute Junior Challenge for ages 10 to 12.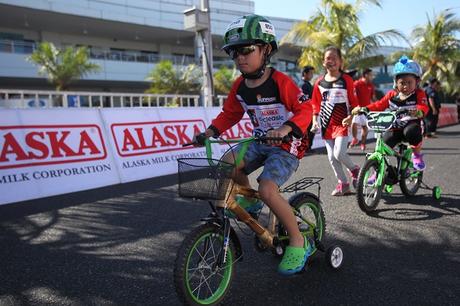 There was also a 20-km Community Ride for people age 10 and above, a 20-km Foldies Community Ride catering to a growing community of folding bike cyclists, and the 40-km Challenge for individuals and teams aged 14 and above.
Unique in this year's race was the 20-km Individual Community Ride with Bike, wherein, even though you don't have a bicycle, you can still join the race by registering and paying a fee of 6,000 pesos. Participants in this category will get a bike which they were able to bring home after the race!
Challenge competitors and cyclists joining just for the fun of it will got some awesome freebies in their ride pack: an Alaska race jersey, Alaska waterproof pouch, an Alaska bag, and special pair of cool Rudy Project sunglasses for Kiddie Riders only. Finishers also get a beautifully crafted medal from Alaska.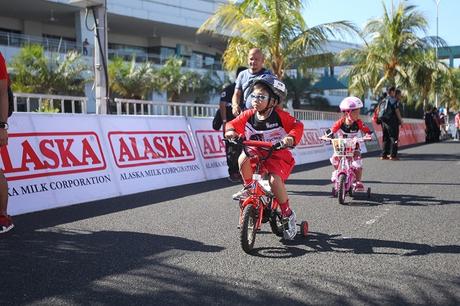 Alaska Cycle Philippines is an annual cycling event organized by Cycle Asia, in partnership with Alaska and Sunrise Events. The event is part of Cycle Asia's network of premier cycling events across the region that offers participants the rare opportunity to ride on safe, closed public roads in major Asian cities. Different iterations of the race have been held in Singapore and Malaysia, with plans for similar events in Cambodia, Hong Kong, Indonesia, Myanmar, Taiwan, Thailand, and Vietnam.
In the Philippines, this event is part of Alaska's "Nutrition. Action. Champion." program of promoting a healthy and active lifestyle through sports participation and milk consumption. Through events like Cycle Philippines, Alaska hopes to reverse the effects of obesity and malnutrition in the country.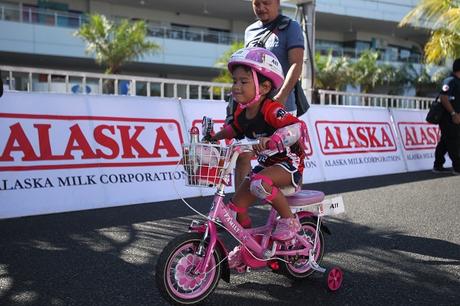 According to the Food and Nutrition Research Institute's (FNRI) 7th National Nutrition Survey in 2008, about 2 out of 10 Filipino children, and at least 16 million Filipinos, are overweight. With low levels of physical activity, being overweight can lead to serious heart problems and diabetes at a young age, leading to serious health, financial, and social implications in adulthood.
With Alaska Cycle Philippines, Filipinos can be part of a community activity that would help them become physically fit and healthy, enabling them to become champions in life.