It's no secret that fall is my favorite time of year to hike.  What is a secret is just how incredible fall hiking is Triglav National Park, Slovenia's only national park!
I've spent the last 9 days with Hedonistic Hiking on a hiking tour of Slovenia and a part of north-east Italy. I've got so much I want to share with you, but couldn't wait to share these photos of how truly beautiful Triglav National Park is.  I hope to convince you that  fall is the perfect time for hiking in Triglav. I was fortunate to do three very different hikes in the region.  Here are the photo highlights: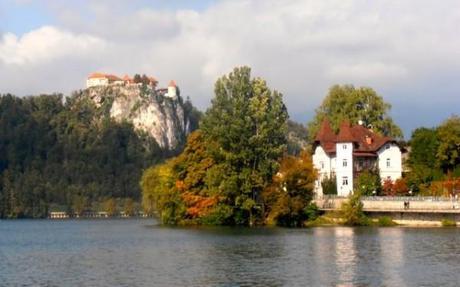 Lake Bled, one of the most famous landmarks in Triglav National Park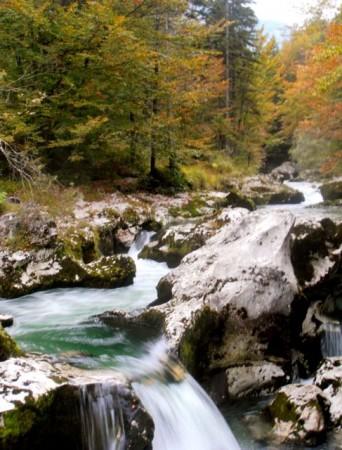 An easy hike through a beautiful gorge.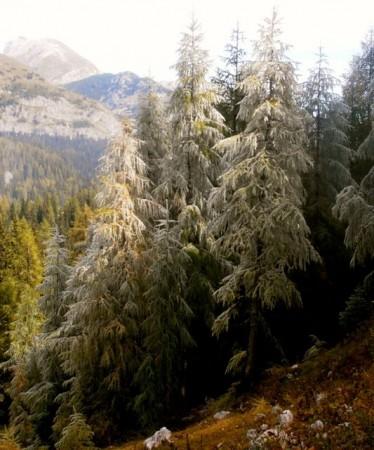 Picturesque frost on trees was a serendipitous moment. An hour later it would have melted and disappeared.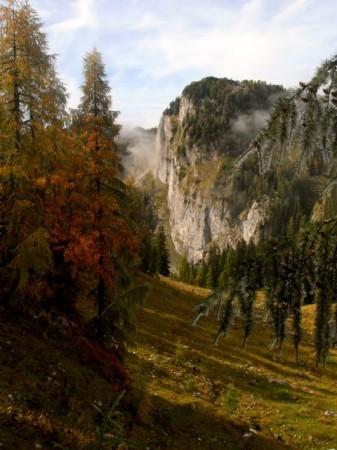 Our lunch spot while hiking through the frosted trees was the highlight of the day.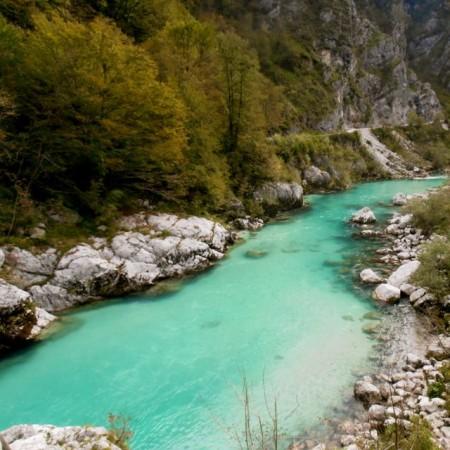 The Soca River gets its incredible blue color for the light sandy bottom which reflects light.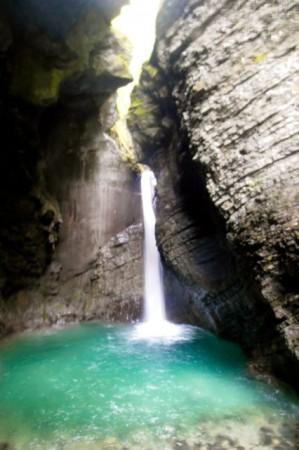 A hidden waterfall – a few slippery, but well worth it steps to get there.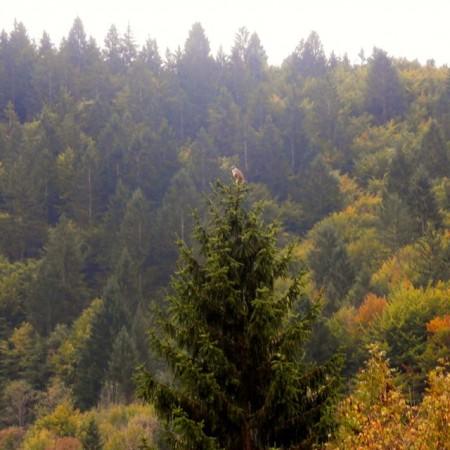 Hawk perching on a tree.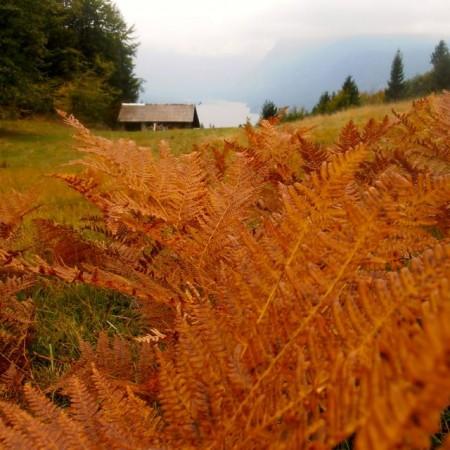 View over Lake Bohinj, but the real star are the bright orange ferns.
Much more to come on my trip.  I fell in love with Slovenia almost instantly.  Although I'm not usually interested in war history, the unusual places we explored were among some of the highlights of the trip for me. I also explored the villages of Cividale, Aquileia, Grado and Gorizia in the region of Friuli-Venezia Giulia in north-east Italy.  One of my favorite parts of travel is exploring a place that I've never heard of – which applied to all of these places in my case.
Many thanks to Hedonistic Hiking to introducing me to this region.  As always, all opinions expressed are my own.