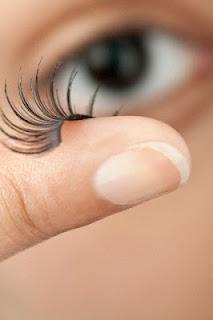 Some of the top beauty trends that are now the rage among young women, particularly the teens, are fake eye lashes. Young ladies are enamored by top stylish, Hollywood A-List Stars, like Kim Kardashian and Paris Hilton. These are some of the celebrities who are commonly seen with long and beautiful eyelashes.
Indeed, fake eye lashes are definitely in demand nowadays because of a variety of reasons. Girls primarily want to wear them on because these beauty items enhance their own lash which might be short and thin; and hence, unappealing in appearing. Others realize that they are the cool trend to follow nowadays. Nobody wants to be out of style, especially when it comes to beauty and looks.
Two Popular Types of Fake Eye Lashes
Individual Lashes
Popular but quite difficult to apply are individual eye lashes. Such lashes must be glued by the user to every natural eyelash that she wants to lengthen and enhance. The process is very meticulous. Unfortunately, they will not last long as compared to the more commonly used strip false eye lash.
Strip False EyelashesThis is the type that's very easy to apply, which makes it very popular among teenagers and busy women. Even top celebrities admit to wearing these eye lashes. Definite, strip fake eye lashes are perfect for everyday use.Proper Application of Eye LashesFalse eyelashes can be applied with a special adhesive that comes with the product. However, it can also be bought in a separate package. One must compare the width of the band to her own natural eye lashes. Any excess will have to be cut off. With the use of a pair of tweezers, one must put some glue on the band. Wait for 30 seconds before applying onto the eye lashes. She must remember to position that eye lash nearest to the natural lash line before pressing down firmly in place. Hold for a few seconds and it's done. Indeed, fake eye lashes can really make a woman pretty and attractive. The latest beauty trends advise that the most modern version of these lashes must be used since they are easier to apply. They tend to stay in place much longer. It is a must that application is done properly. Once perfectly in place, fake eye lashes seem to weave magic by opening up and brightening the face in an effective manner. With a quality fake eye lashes, any women might even not need to put other make-up anymore.
Image Source:
CorbisImages