Hello lovelies,
Don't we all want to look good? So do I? So what is the first thing that comes to  mind? Of course skin care but apart from that we do need a little help from make up products here and there in order to make sure we look polished and presentable. I have tried many foundations, tinted moisturizers and of course BB creams. Every brand has started making one and I have tried a couple of them but recently I got to try and have been using the Fair & Lovely BB cream which is a new launch and biggest launch by them this year.  I'm reviewing Fair & Lovely BB Cream and creating a unique look with it.Read on to know the details and my thoughts on it....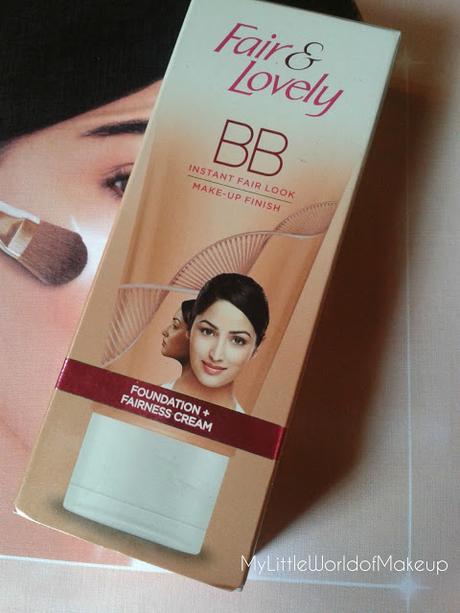 Price: Rs.49/- for 9g/ Rs. 79/- for 18g and Rs. 169/- for 40g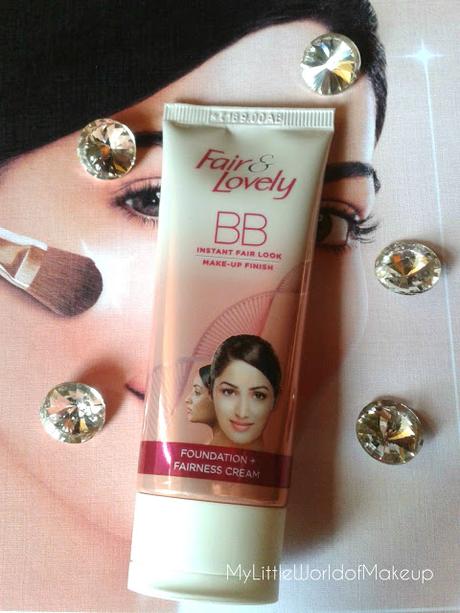 Availability: In every beauty/medical store and online here
Ingredients: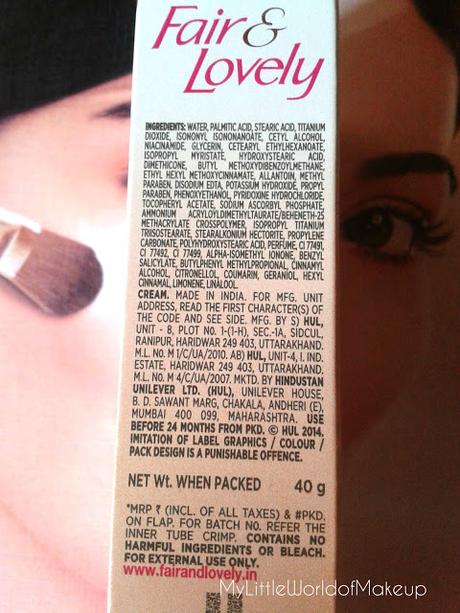 What does the brand say about the product: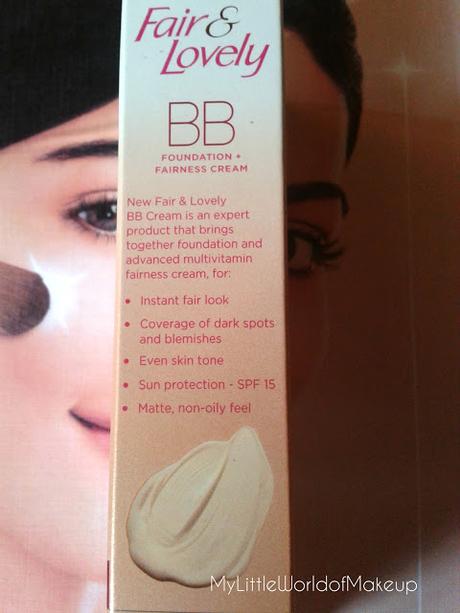 The BB cream comes in a cardboard box which is white and rose gold in color and the actual tube is too. The white represents skin care and rose gold the make up part. It comes in 3 sizes the smallest 9gm tube is perfect to carry in your make pouch while at work/college.It does not leak or smear and hence is travel friendly. It has a flip cap which makes life easy too.
BB cream is essentially called a Blemish Balm cream and is usually a mixture of make up and skin care. Everyone in India is aware of the brand Fair & Lovely and its products and this BB cream is a fairly new launch. The best part is that it is available everywhere which makes it accessible to all.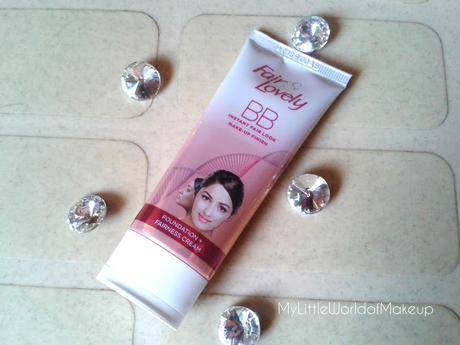 The BB cream is not too thick nor too thin just the perfect consistency. It smells like their signature line of products - I like it and do not have any problem with it. It spreads evenly on the skin and blends well. One should either use a buffing brush with a flat top or hands for this product that way it spreads evenly. It gives decent coverage but does not hide any marks or blemishes. It evens out the skin tone and gives a bright and polished look.It also has SPF 15. For me this BB cream works well and gives a matte, non oily feel. In extreme summers one may have to powder the T zone as it may get oily after a while. I like the product and recommend it for a natural everyday look.
The Good:
Easily available
Inexpensive
Comes in 3 sizes
Lovely rose gold packaging
Gives the skin polished look
Evens the skin tone
Contains SPF 15
Gives a matte & has a non oily feel
Ideal for everyday use.
Travel friendly packaging
The not so Good:
May be drying for those with dry skin
Rating: 4.4/5
Fair & Lovely BB cream is the perfect for everyday make up look which is usually simple and natural. I usually do not apply  make up hence this is the perfect bet for me.It can be used for any ocassion/outing or event you may have to attend.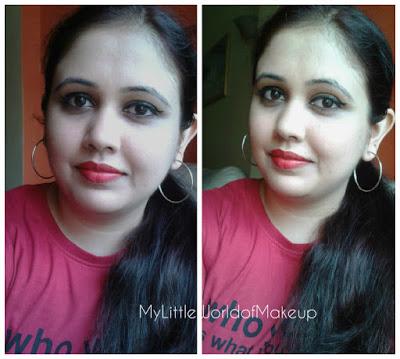 With tied hair look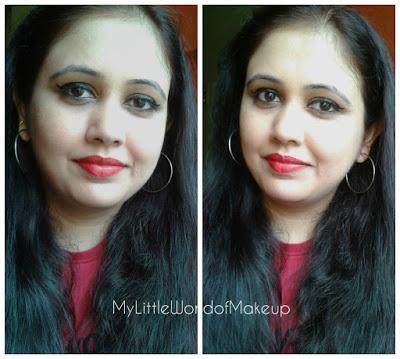 With open hair look
I did create a Fresher's party/College Festivals look using the BB cream. Both these events are important for any college student and in today's time one needs to look good. This BB cream is perfect for that. I used the BB cream - no powder but a bit of concealer to hide my dark circles. The red lip and winged eye liner look is something I would go for. You can leave your hair open or tied. Hope you all like this look.
I hope this post was informative and useful to all reading. Leave a comment below with your inputs. Also if you may have tried this BB cream do let me know in the comments section below.


Until next time.. Take care lovelies ;)