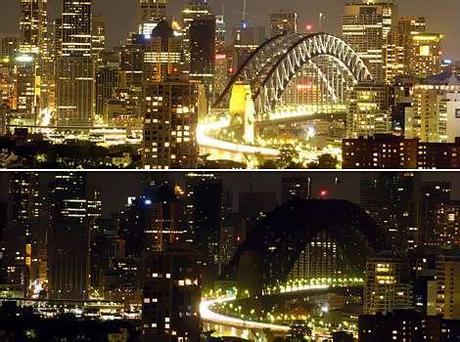 For the fifth year running lights will switch off across the globe in aid of Earth Hour and the support of global climate change.
131 countries are taking part this year with the Empire State Building, Abu Dhabi's Emirates Palace, The Eiffel Tower, Hong Kong's Government House and the Christ the Redeemer statue all being plunged into darkness at 8.30pm local time.
According to Andy Ridley, Co-Founder and Executive Director of the event: "It is only through the collective action of business, organisations, individuals, communities and governments that we will be able to affect change on the scale required to address the environmental challenges we face."
For the first time the organisers are encouraging those taking part to go "beyond the hour" and have set up a website to allow everyone to participate throughout the year.
So far Sydney has promised to change their street lamps to energy-saving LED. In Shenyang, China 38,000 hectares of land are to be reforested. Credit Suisse have pledged to continue their carbon neutral status and to help preserve the Brazilian rainforest.
What are your plans?
With a large protest in central London ending in the Earth Hour vigil it promises to be a pretty amazing experience in our capital.
Incredibly hammy promotional video: